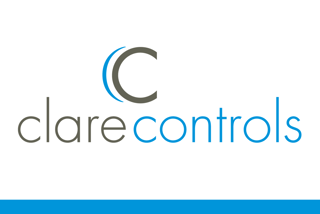 In Part I of our Security Series, we spoke about the exponential growth of smart home over the next 8 years and the role security is playing in that growth. This growth will be driven by turning professionally installed monitoring into True Smart Home control and personal monitoring. This week, we'd like to introduce how you can easily adopt security into your business using the Clare platform.
Clare's Smart and Secure offering is a unique blend of a cost-effective, scalable, full-featured home automation system with an advanced wireless security solution integrated under the Clare Cloud. Clare is the only company uniquely positioned to help dealers easily transition to the security space and begin growing their recurring revenue streams.

| | |
| --- | --- |
| | |
| Completely unique to Clare, The Clare Smart and Secure System can be scaled from entry level to full-featured automation that includes complex entertainment setups, shades, lighting cameras and more. With security built in, the dealer can then offer additional monthly monitored security at competitive rates without the need to run additional wires. Clare makes it easy by assisting our dealers in getting security accounts properly setup and activated. | Through its proven builder marketing program, Clare can directly assist dealers with sales and marketing programs that provide the builder with an answer to the burgeoning demand for smart home features in new homes. New home builders invest in, and market those features as part of the base house, thereby reducing customer acquisition costs for our dealers. |
| | |
| | |
| Customer retention is enhanced by the tight integration between the home automation services and security services, the award-winning user experience, continuous feature updates, and 6 days/week ClareCare customer service. Additionally, Clare Smart and Secure Systems are tied to dealers via the Clare Cloud and cannot be taken over. | Increase your efficiencies by using the Clare Cloud Ecosystem. Dealers can reduce unwanted truck rolls by capitalizing on remote programming and service, automatic system updates, and helpful marketing tools. |
---
The Clare product line includes a wide-selection of controllers, cameras, security sensors, lighting, HDMI, applications, thermostats and much more to fit all your project needs. Additionally, Clare works with hundreds of smart home and security devices you know and love from some of the best manufacturers like: Amazon Alexa, Nest, Yale, Honeywell, Sonos, Ecobee, Lutron, Kwikset and more!
To view some of our most popular brand integration, be sure to follow this link:


---
In Part I of this series we covered the trending shift in the smart home and security industry to a subscription-based model.
In Part III of this series we will explain in further detail the monitoring contract market, funding alternatives and general contract strategies.
In Part IV of this series we will provide you with a getting started checklist for the new alarm contractor: contracts, licensing issues, billing, call centers and common tools in the industry that help you streamline your service offering…
Wish to know more? Reach out to our inside sales team at any time with questions you may have on getting started!