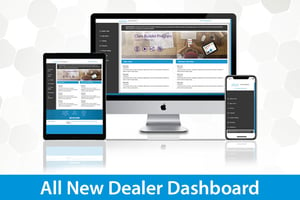 The Clare dealer dashboard has received a makeover! As part of our continued efforts to improve the dealer experience, we have released a new look for the dealer dashboard.

Find the information you need to be successful, faster than ever before. The new dealer dashboard features a redesigned layout, making it easier to access Fusion, ClareNet, the new Help Center, product information, news blogs, and announcements. You can access the dealer dashboard from top website menu bar, or by clicking below:
Important Note: You will still be required to enter your dealer account information to access Fusion and ClareNet.