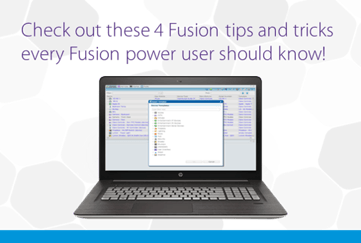 Fusion is a powerful Smart Home configuration and maintenance software that can be accessed online. We've collected these top 4 handy Fusion tips and tricks that will help save time and be more efficient when working with projects.

1.) Create Z-Wave Network Backups
With Fusion, you can create an entire configuration backup of your customers Z-Wave network, allowing you to quickly restore support without needing to pair each individual device. This is a perfect fail safe for projects that may have many Z-Wave devices.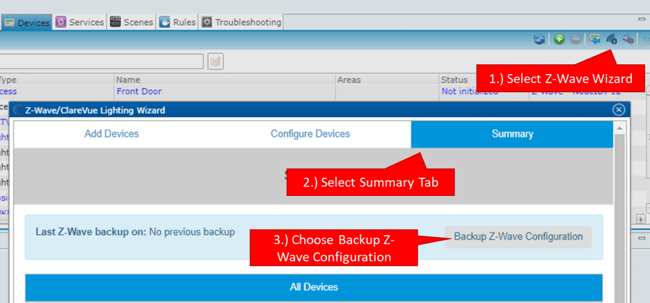 ---
2.) Quickly Access ClareNet From Fusion
ClareNet allows dealers to connect a Fusion project with central station monitoring services for integrating security alarm reporting. Did you know you can quickly access ClareNet from a project by simply clicking the green lock icon in the top right corner of the Fusion project screen? Keep an eye out for it!

Important Note: Must be an authorized ClareNet Dealer for the button to appear on the toolbar!
---
3.) Quickly Test Scenes And Rules From Fusion
You can test scenes and rules directly from Fusion without having to access the ClareHome App. Simply deploy your project with your desired changes, re-open the scene or rule that was changed, and select the purple lightning icon.

Important Note: Remember to always re-deploy your project after making changes to scenes or rules to properly test the changes!
---
4.) You Can Also Directly Test Device Functions
Fusion allows you to test functions and features of devices without having to access the ClareHome App. Accessing the test service of most devices is as simple as opening the configuration settings, selecting the Test tab, and selecting your desired test device function. Be aware that some devices have a sub menu you must select first. Use this service to test features like:
Lighting control for switches and dimmers
Lock functionality of door locks
Some basic functions of IR entertainment devices
Thermostat functions and more!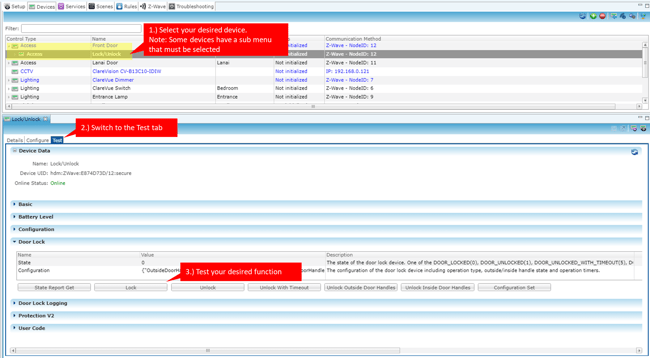 ---
Wish to know more? Visit our Clare Controls Knowledge Base for additional resources, technical documentations, how-to's and much more!