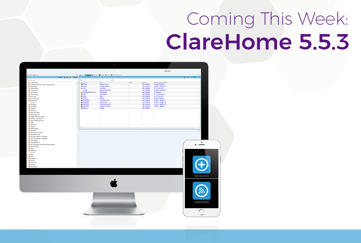 You've asked and we listened! Clare Controls is dedicated to improving and enhancing the ClareHome experience. ClareHome version 5.5.3 will be rolling out this week with a series of bug fixes, security enhancements, restored configuration support for keypads in Fusion, and enhanced ClareNet accessibility.
As mentioned, dealers can once again create and configure a keypads in the Fusion Configuration Tool. Additionally, you can now access ClareNet directly from Fusion when logged in.
Download the latest Release Notes for a full list of changes and fixes.
Release Notes: