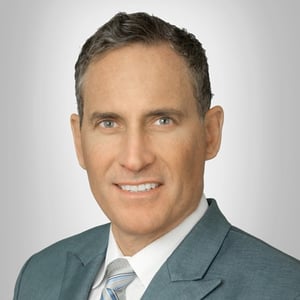 Security/smart home industry veteran is named to Clare's Board of Advisors.
Sarasota, FL. - January 14th, 2020 - In a move certain to underscore the importance of the new ClareOne smart security/smart home panel and the business strategy behind it, Clare Controls has announced that Lance Dean is joining the company's Board of Advisors. In this new role, Dean is consulting with the Clare leadership team on product and category initiatives, including the company's new ClareOne™ Wireless Security and Smart Home Panel and security sensor line.
Dean brings decades of security and smart home sales and tech experience. He began his career with Honeywell, where he rose through the ranks to Manager – National Accounts. From there, he co-founded 2GIG Technologies, whose Go!Control panel helped revolutionize the industry. After selling 2GIG to Nortek in 2016, he became an advisor to other companies including Stanley Security and 3G-to-4G technology connector Cellbounce.
"There is no doubt in my mind that ClareOne is going to be a game changer," notes Dean. "As a control panel for home security and smart home functionality and flexibility, it is a huge leap forward. Behind it is a business plan to unify and simplify for all parties — for the homeowner first, but also for the dealer, the builder, and the monitoring company. ClareOne enables multiple monitoring options at very competitive price points."
"We are excited to be able to leverage Lance's considerable experience and expertise to assist our strategy and product roadmap," stated Clare President and CEO, Brett Price. "He knows the industry from all perspectives, from manufacturing and software to all the intangibles that are essential to help security dealers drive more business."
Clare products and services are offered exclusively through a network of licensed and authorized dealers and are distributed exclusively by SnapAV (www.snapav.com/clare).
About Clare
Headquartered in Sarasota, FL, Clare Controls is a provider of smart security and smart home solutions that blend professional installations with DIY smart home expansion. Clare increases safety and convenience, helps conserve energy, integrates entertainment, and provides home security monitoring all in one sleek, simple-to-use app. US-based ClareCare consumer support ensure client satisfaction. For more information, visit www.clarecontrols.com.