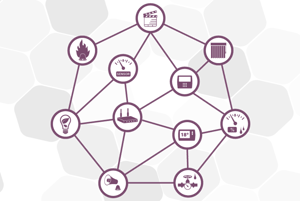 Today, we're looking at the common issues dealers face in the field when working with home networks and Z-Wave, and what keeps their projects from succeeding.
A properly planned project makes all the difference when it comes to reliable and stable device connectivity. Here is everything you should be thinking about when setting up your next project.
I can't connect to my smart home!
The greatest challenge installers face in a home is the Wi-Fi network. With many router options available, and homeowners often selecting a generic modem/router from their internet service provider, you may find yourself at the mercy of the ISP. Always test the signal strength near your controller's location to ensure you have adequate Wi-Fi signal strength. Be mindful that the home build materials can include thick concrete, rebar, steel mesh, and other materials that can interfere with the Wi-Fi connection. You should ALWAYS connect the CLIQ controller to a 2.4 GHz network and not a 5 GHz network.
We have seen in some extreme cases where an ISP has reset the customers modem/router remotely, which often causes the password to be changed, and existing network devices being removed.
My Z-Wave device is offline or not responding!
Z-Wave is fast, reliable, and very flexible when used correctly. Installers must always pay attention to the number of Z-Wave devices on a network, as well as if their device is able to repeat a Z-Wave signal. Devices that repeat a signal usually consist of externally powered devices like light switches, power receptacles, thermostats, repeaters, etc. Devices that are battery powered like door locks, sensors, detectors, etc. do not repeat a signal and weaken your network. Always make sure you have an adequate number of Z-Wave repeating devices between your controller and battery powered devices, otherwise your customer will experience lag, network instability, and devices that appear offline.
Another important tool dealers and installers must know is Z-Wave Maintenance in the Install Assist App. This tool will re-fresh your network, optimizing the network signal path among your devices. It is good practice to run this tool after adding a new device to your network.
Check out today's Tech Tuesday for more tips on Z-Wave!