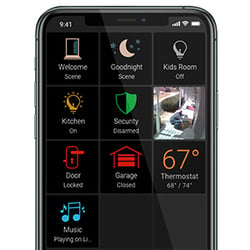 Very soon, we will launch an important update to the ClareHome app that controls your customers' Clare smart home and smart security systems.
In this post, we'll outline the key features and benefits the new app will deliver.

This major new update to ClareHome brings three key advantages:
Contemporary new design – efficient use of space to speed control
Enhanced organization – for a more intuitive experience
Elevated security – easily control access to your system
Important operational note:
If any of your technicians are still attached to a user's system, they will be removed from that system. This is part of our mission to maximize the security provided by every Clare system.
New Design
The first thing you will notice is the entirely new look of the ClareHome app. The round buttons on the old ClareHome have been replaced by square tiles that enhance control of your system. Not only is the new design more contemporary, but it places more information about the operation of your home right on your home screen – now called the "favorites" screen. This will also pave the way for dashboard widgets that will give you more control directly from the home screen.
The new design also mirrors look and feel of the touch screen on the new ClareOne smart security and smart home control panel.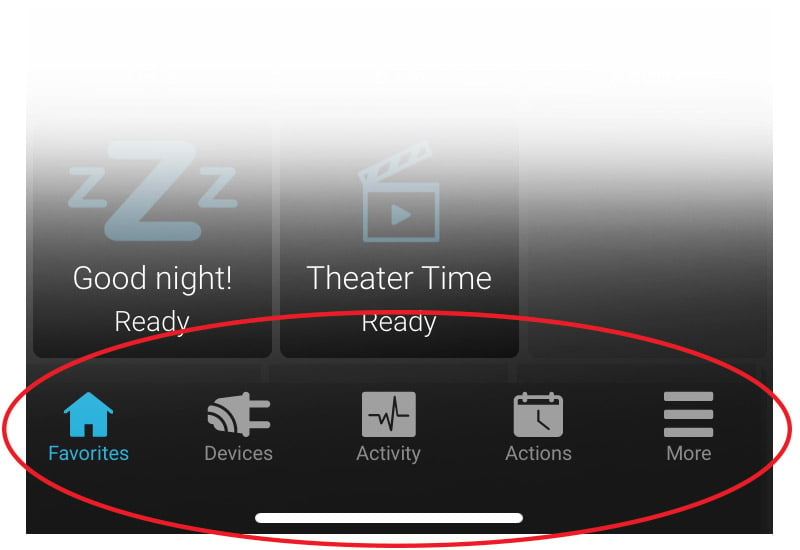 Enhanced Organization
Hand-in-hand with the new look is a new streamlined organization, simplifying control of your system. The pull-down menu on the upper left is now replaced by persistent menu selections at the bottom of each ClareHome screen. All interaction is now grouped under one of five menu icons:
Favorites Devices Activity Actions More
Elevated Security
Selecting "More" displays a menu that allows homeowners to add and manage additional users of their Clare system(s). ClareHome puts the primary user of each system in full control of assigning who gets access as a user. Only the primary user can do this, safely and securely.
We are excited to announce the new ClareHome and are confident it will improve your interaction with your home's technology. The new app will be available in the Apple App Store and Google Play store very soon and we will push updates to all users.
Watch for more updates in the Clare Dealer Dashboard and on the clarecontrols.com website.