Will you be heading to ISC East this year? Stop by booth #441 to learn about Clare's upcoming ClareOne Panel and see our friends SnapAV!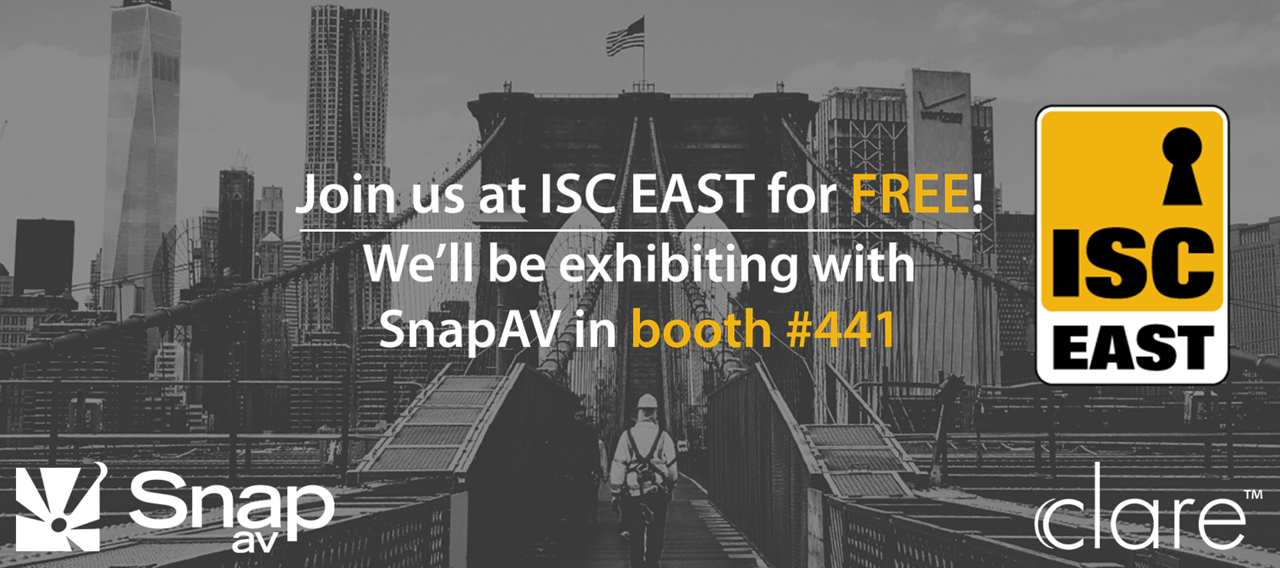 It's time to upgrade to a smart home and security solution that works for every project.
Come see why dealers are selecting Clare as their primary smart home and security solution, and how Clare has partnered with some of the largest home builders in the country.
Stop by to learn why the ClareOne Panel won CE Pro's Best Product Award in the Integrated Security category.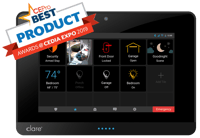 The ClareOne Panel is designed to meet the smart home and security needs of dealers, builders, and homeowners. With a sleek and contemporary form factor, the incredibly slim ClareOne Panel is only ¾" thick and supports a wide range of devices and homeowner customizations.
The panel features built-in Amazon Alexa voice control, Z-Wave, Bluetooth LE, LTE radio, Wi-Fi and Ethernet support, 433 MHz radio, and support for hundreds of today's most popular products.
Join us at the Expo!
Clare will be exhibiting with SnapAV in booth #441. Learn about exciting new upcoming products and tools that make dealers lives better.
SnapAV Booth #441
November 20th - 21st
Javits Center
655 West 34th Street, New York, NY 10001
As a Clare or SnapAV dealer, you can make it to the show for FREE!
Simply register by following the link below: