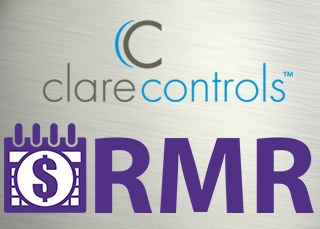 Clare Controls offers full-featured home automation and monitored security in one platform. We've teamed up with Resolution Products to create a wireless Smart, Secure, and Simple system that reduces the hurdles dealers face when installing integrated home automation and security systems.

This cost-effective, simple to install, scalable solution, helps dealers increase RMR, while lowering acquisition costs and attrition rates. What is RMR? RMR is the recurring monthly revenue the dealer gains for billing the customer for a variety of security and interactive services. Those services can include alarm reporting, IP tunnels, cellular failover and interactive services of varying levels.

How does Clare help dealers increase RMR while reducing acquisition and operating costs? Clare Controls' Cloud Platform provides a host of billable security and interactive services including alarm reporting to over 80 call centers, cellular failover services, and of course through the home gateway, class leading interactive services. Clare Controls has invested substantial time in providing tools to reduce installation and maintenance as well. The Clare Install Assist App, available for both iOS and Android devices, can be used to quickly add home automation and security features with minimal training required. Wireless security, lighting, thermostats, sensors, CCTV, door locks, garage door operators, and wireless music systems can all be added in minutes without a laptop or a network connection. Online tools such as the ClareNet Activation Portal and Fusion provide simple customer account setup and management tools as well as online troubleshooting tools – all without a truck roll.

For monitored security, dealers can login to their ClareNet account, administer new accounts through the ClareNet admin portal, and use any central station they choose. Clare provides invoices to dealers on a monthly basis.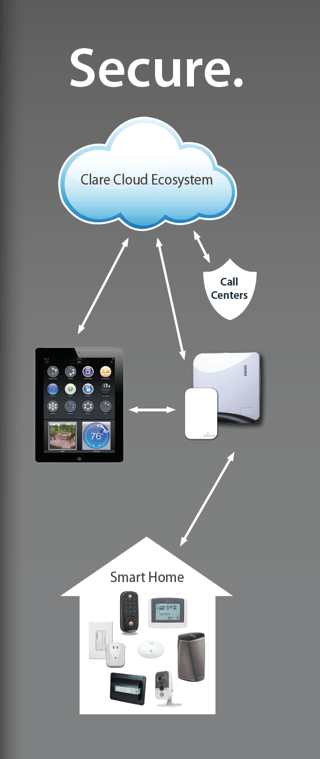 Clare Controls will continue to focus on providing dealers with simple to install systems and solutions that differentiate you from the competition and help you profitably drive RMR.

Clare Controls solutions are designed by dealers for dealers to provide the tools necessary to get in, get out, and get paid.