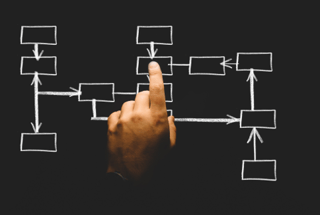 Troubeshooting a system or diagnosing a network issue can be frustrating. It is always best to "do it right the first time - every time". We've identified the most common installation issues, setup problems, and difficulties installers experience when on the job.
---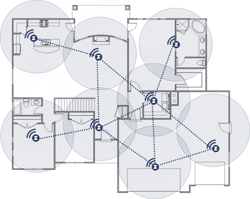 Signal Distance & Home Construction
One of the most overlooked causes of installer issues is caused by weak Wi-Fi and Z-Wave signal strength due to the homes build materials (i.e. block, brick, concrete, metal, etc). Avoid installing the CLIQ.mini controller near or inside a metal enclosure. For Wi-Fi range issues, upgrade to a stronger router, install access points, or use a Wi-Fi range extender. For Z-Wave, install an additional Z-Wave device that is capable of repeating the signal such as a light switch, or plug-in repeater module.
Pair Secure Devices First, Then Install
Some Z-Wave secure devices such as sensors and door locks pair in low power mode, and should be paired close to the CLIQ.mini smart hub and then installed in their permanent location. As a rule of thumb, battery powered Z-Wave devices do not act as Z-Wave signal repeaters. You cannot rely on those devices because they do not act as repeaters back to the controller. To ensure a more reliable connection, you may need to add a Z-Wave repeater.
Is My Network Compatible With The CLIQ.mini or Clare Video Doorbell?
When installing the CLIQ.mini smart hub, be sure to check these common overlooked mistakes:
Ensure you are using a 2.4GHz Wi-Fi network. Neither device support 5GHz networks.
If using a router that has Band Steering enabled (merged 2.4 and 5GHz bands), consider disabling this feature prior to your installation to avoid connection troubles.
If using an Ethernet cable with the CLIQ.mini, test the cable to make sure it is connected to the internet.
Ensure the device is connected to a network - indicated by a solid blue light.
Avoid Bottlenecking The Z-Wave Network
Z-Wave is a mesh-based network that gets stronger as you add additional devices. Avoid relying on a single Z-Wave device as a relay between other groups of nodes. Adding additional Z-Wave devices or nodes can significantly improve network reliance, signal strength, prevent delays, and offline devices. As noted above, building materials and obstructions, such as concrete or metal beams can significantly reduce the quality of the mesh network.

Setting Up ClareNet (Security Administration Tool) Requires A Fusion Project
Remember, you can only activate a ClareNet account after you have created a Fusion project and completed the customers profile.
Wish to know more? Visit our Clare Controls Knowledge Base for additional resources, technical documentations, how-to's and much more!