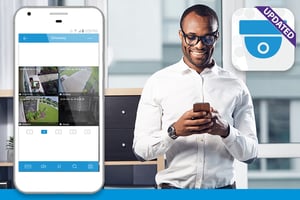 Earlier this month, we announced the release of a new ClareVision Plus update for Android devices. We will be releasing the same update for Apple iPhones and iPads. The new update enables fingerprint identification and enhances the App UI on iPads.
ClareVision Plus App Update:
Touch ID
The Touch ID feature allows the user to enable fingerprint authentication to access the app. Enabling this feature is optional. If the feature is enabled, users will have to use Touch ID to access the app going forward.
Enhanced iPad Experience
iPad users rejoice! The new update streamlines the Apps iPad user interface, making the user experience better than ever before with a newly enhanced horizontal view.

Bug fixes and performance optimizations
We have made several bug and performance optimizations to enhance App stability.