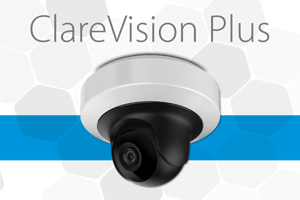 There are many professional video monitoring solutions available. Are you confident in the camera line you currently support? ClareVision Plus is Clare's cost-effective and comprehensive line of security cameras, NVRs, video doorbell, and more! Come check it out!
Not sure how to select the right camera for the job? Check out our latest blog!
ClareVision Plus was designed for technicians and dealers who need a product that is simple, and quick to install, requiring little configuration. ClareVision Plus cameras work over Clare's cloud network, allowing for quick camera setup, wireless streaming, and easy management of all your devices.
Have questions? Our Inside Sales team is here to help!
941.328.3991 ex:7049