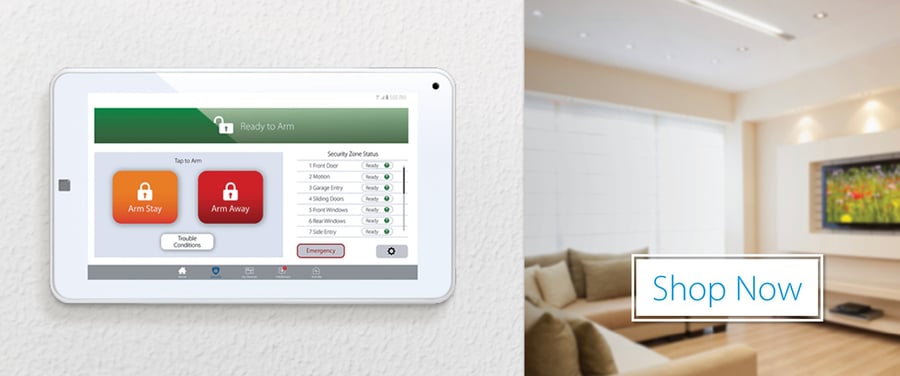 Dealers rejoice! You've been asking, and it's finally here. The ClareHome Touchpanel gives homeowners a direct control of their smart home and security system.
Related: Tech Tuesday: ClareHome Touchpanel
Security like never before.
The Touchpanel offers a unique, standalone interface for security control. Homeowners will be able to arm, disarm, configure, and monitor the status of different zones all from a dedicated security window.
Smart home in one place.
In addition to full security system control, homeowners will continue to be able to manually control their smart home devices. You can even launch, create, and customize scenes, schedules, notifications, and automations as if you were still using the ClareHome App.
View live camera feeds.
Just like in the mobile app, homeowners can view their camera feeds in dedicated device icons, as well as expand to full view.

Proximity control and automatic screen dimming.
The proximity sensor detects and turns on the screen as the homeowner approaches. Additionally, a built-in timer can be configured to turn the screen off once human presence is no longer detected.
Easy setup and installation.
Like all Clare products, dealers will find the Touchpanel is extremely easy to set up. Simply power the unit on, connect it to the homes Wi-Fi, and initiate device pairing in the controller. The controller will automatically provision and configure the Touchpanel to work as part of the ClareHome system. The Touchpanel can be installed on a wall, our placed on a counter-top using the included stand.

See the Touchpanel in action yourself at this year's NAHB International Builders Show.