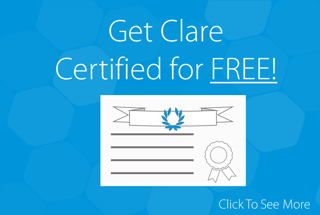 Did you know that Clare Controls provides full, web-based training courses that can get you and your installers certified in just hours for FREE?
That's right! Clare Controls offers web-based training that is available to everyone! The modules cover everything from our products and services, to installation steps, programming tools, troubleshooting, and even basic concepts such as how to properly set up a reliable Z-Wave mesh network!
Stop spending thousands on training and retaining specialists. Our online training modules give your technicians all the tools and knowledge they need to be self-sustainable out in the field.
Each training module can be completed at your own pace for free, and features instructional videos, quizzes, and all material is delivered in a way that makes it easy to understand and can be mastered by your entire team.
Get started with your online training today by clicking HERE.