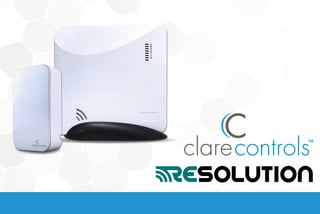 Did you miss the webinar? In this presentation, Brett Price, CEO of Clare Controls and Dave Mayne, President of Resolution Products, address the problem of "App Hop" fatigue. Clare and Resolution are offering a unique solution to dealers to deliver a true, smart and secure solution to homeowners that allows increased RMR and the ability to reduce attrition rates.
Through this integrated solution, dealers are now able to move beyond simply controlling lights, locks and thermostats, but deliver a full-featured smart home without the high cost and complexity.
Click here to watch this webinar on demand and learn how dealers can deliver the smart home consumers expect.