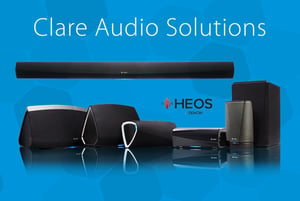 Whether you are looking for a complete wireless solution for your projects, or a new amplifier that packs a powerful punch; Clare's full line of audio products deliver high quality audio for any home. Regardless of your projects difficulty, complexity, or cost limitations, Clare has an audio solution for everyone.
From the beginning, we have prioritized seamless integration that requires little-to-no custom programming. For example, speakers from SONOS and HEOS support auto-discovery through the ClareHome app. Additionally, unlike the native speaker apps, Clare allows you to control your home audio remotely; even when you're not home!
The ultimate wireless solution for high quality audio streaming. HEOS by Denon wide-range of product options ensures you have everything you need for setting up professional audio in any home or project.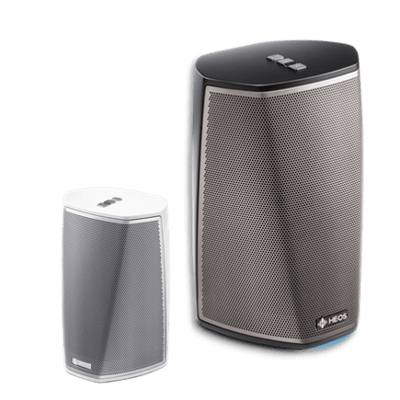 High resolution audio support
Configure multiple speakers into groups
Variable form factors and color options to fit room aesthetics
Drive distributes audio for up to 4 unique zones - 8 speakers
Link turns existing speaker systems into wireless smart speakers
Amp easily turns a unique single zone into a 2 speaker setup
---
Using technologies from Bang and Olufsen, these amplifiers are compact and efficient; delivering low distortion levels, less noise, and superior frequency response.
Cutting-edge ICEpower Class D amplification
The ideal combination of size, features, price & performance
Stream uncompressed, high-quality audio to multiple rooms
Real-time digital audio over ethernet
Have questions? Our inside sales team is here to help!
941.328.3991 ex:7049