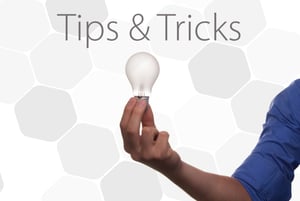 Clare has a lot of advanced features that you might not know about. We've gathered 6 of the most popular Tips & Tricks that every dealer should know, as well as resources to help you learn more! Here, we cover Z-Wave networks, Fusion, Clare Video Doorbell and even Proper Home Networking! Be sure to read on.
---
1.) Z-Wave Network Maintenance: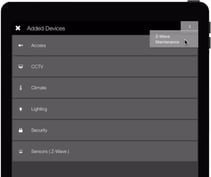 You can repair or heal a Z-Wave network that is suffering from slowdowns or lags on large mesh networks or after adding new devices. This process will essentially reconstruct the Z-Wave mesh network, creating the most optimal communication route between devices. This is not a substitute for a poorly designed Z-Wave mesh network with very few devices.
Access the Z-Wave Network Maintenance feature by launching the Install Assist App and tapping the 3 vertical dots in the top right-hand corner.
2.) Backup a Z-Wave Network In Fusion
Fusion allows dealers to backup large Z-Wave mesh networks. This allows you to quickly restore a network if something happens to the controller.
Learn More Z-Wave Tips & Tricks Here
---
3.) Test Scenes & Rules In Fusion
You can test scenes and rules directly from Fusion without having to access the ClareHome App. Simply deploy your project with your desired changes, re-open the scene or rule that was changed, and select the purple lightning icon.

Learn More Fusion Tips & Tricks Here
---
4.) Clare Video Doorbell Wi-Fi Set Up
Make sure that there is strong Wi-Fi coverage where the doorbell is being installed, and that you are connecting to a 2.4GHz network. There are many free apps available that help with testing Wi-Fi signal strength.
Android: WiFi Analyzer

iOS: Dr. WiFi

Laptop/Computer: Acrylic WiFi
5.) Installing The Clare Video Doorbell
One of the most overlooked requirements when installing the Clare Video Doorbell is power. Check that there is adequate power supplied at the installation location: 16-24VAC. If the location is under powered, consider adding a 24V transformer.
Learn More Clare Video Doorbell Tips & Tricks Here
---
6.) Understand Proper Home Networking
The best installers are those who have a firm grasp on advanced home networking. This includes making sure that the router is locked down, that the home Wi-Fi uses encryption, making sure network devices are always updated with the latest firmware, and using strong passwords that feature letters, numbers and symbols.
Learn More Home Networking Tips & Tricks Here
Have questions? Our inside sales team is here to help!
941.328.3991 ex:7049