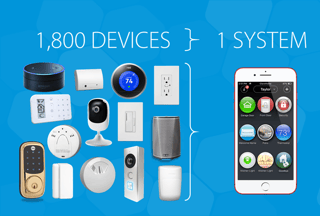 You've got light control apps. Door lock apps, apps for your sound system, and your security app. Don't forget your thermostats and the camera app! - oh boy!
It doesn't need to be like that. The ClareHome system brings over 1,800 of your favorite devices under one platform - and one powerful user interface. Be sure to read more to learn why the ClareHome system stands out in today's cluttered app market, and how dealers can take advantage of a huge opportunity!
---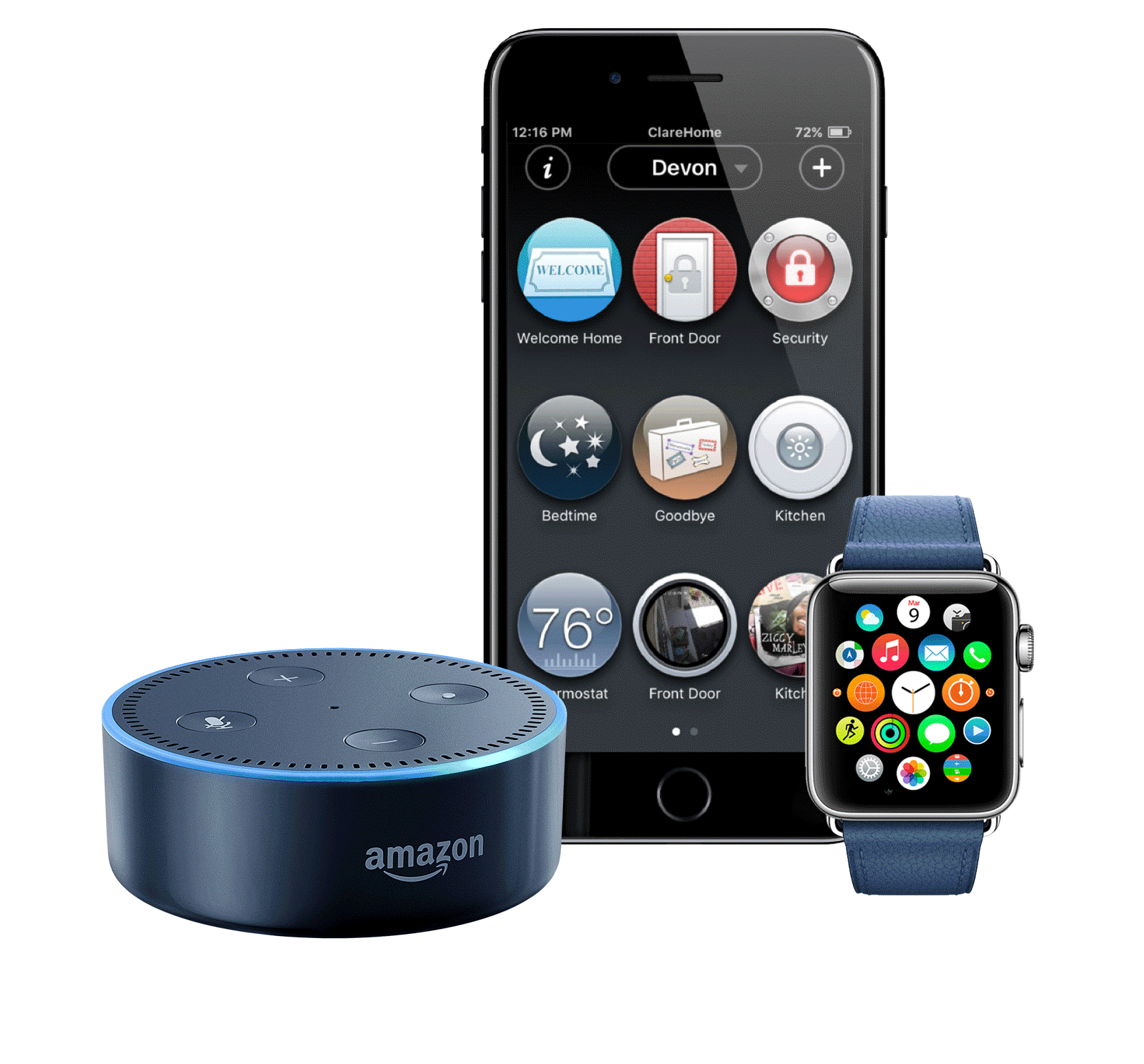 The Clare platform connects all of today's most popular devices from leading manufacturers, into a single, scalable solution. Today's smart home market is cluttered with different apps for lighting controls, audio systems, thermostats, door locks and security systems. Just because "there's an app for that", it doesn't mean customers are happy about it. In fact, the app-hop fatigue has never been greater.
According to recent studies by Argus Insights, consumers are becoming inherently frustrated with the wide-range of apps that are required for their favorite services and devices.
Companies are being forced to focus more on increasing their customers delight with innovative solutions that go beyond what their customer expects to stay relevant, and to continue growing their revenue.
Clare is leading the industry by providing a cost-effective software and hardware platform that allows the homeowners favorite devices to be controlled from a single interface - the ClareHome App. Homeowners are excited about smart home automation, demanding the latest popular items from their dealers, regardless of cost.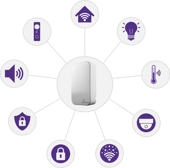 Today, the ClareHome system supports over 1,800 different popular devices, and that list continues to grow. Clare supports everything from security systems, to full smart home automation. Amazon Alexa integration gives homeowners voice control over lights, locks, thermostats, and more! Launch your favorite tunes from your Sonos or HEOS speakers, or use Clare's own ClareVue lighting with a scene for a fun-filled movie night! The possibilities are endless, limited only by imagination.
With Clare, not only are dealers able to advertise total home control from a single app, but they are supported by a reliable platform that is cost effective, scalable, and easy-to install and manage using a wide-rage of tools. From the simplest smart home installation, to luxury projects that feature complex lighting, entertainment, pool controls, and even shades - We have you covered!
For a list of all 1,800 supported devices, be sure to click here:

---
Click here to download the ClareHome App guide to learn more about installing and using the App.