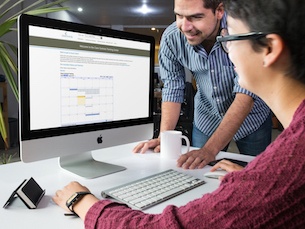 Clare Controls now offers integrators the option to become Clare Essentials certified within a few short hours. The self-paced online modules may be accessed anywhere with an internet connection.

The all new certification program teaches installers how to deliver a complete smart home; lights, climate, security, music, access controls, and more.

What if everyone on your staff had the skills required, to not only discuss, but to configure a smart home system for your clients? You could increase your programming staff overnight without adding a single dollar of additional overhead. Clare provides a simple way to program and configure smaller systems so just about anyone can do it. The Clare self-paced online Essentials Certification may be completed at your convenience with absolutely zero cost. The certification is for everyone – sales team, installers, programmers, etc…
Clare Essentials training includes:
How to setup Clare Smart Hub for security and advanced interactive services

How to use the Clare Install Assist App to setup and configure a job from your mobile device
How to use Clare Fusion to remotely manage and troubleshoot installations
How to use ClareNet to provision monitoring for the Resolution Helix Security
How Clare works with the Resolution Helix panel and peripheral devices
How to configure 3rd party security systems: DSC Powerseries, Interlogix, and Honeywell Vista panels
How to install Z-Wave devices: Door locks, sensors, garage door controls
An introduction to the comprehensive Clare product line including IP cameras, NVR's, 3rd party lighting controls, 3rd party thermostats, and distributed audio
Clare recognizes how important it is to not lose valuable time in the field with expensive, off-site training. Save time and money and empower all field staff members with the skills and knowledge necessary to deliver a full-featured smart and secure home. Register here today.