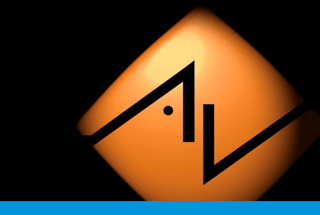 This week's dealer spotlight is all about AV Works Inc. An award-winning, full service, custom electronics, home automation, and design integration company located in Alberta, Canada.
Owner Chris Underschultz, employs and manages seven extremely talented team members who install nearly 100 smart home systems every year. From entry-level homes, to complex projects that feature new and innovative technologies for A/V control systems, lights, shades and even Home Theater designs. Chris is fully supported by Clare's Canadian Distributor; Jason Simms of Simply Controlled. "AV Works has adapted to the ever changing industry embracing Clare's smart and secure systems for homeowners and builders looking to add comfort, convenience and security at a price that has never been seen." said Simms.

Having won multiple prestigious CEDIA awards under the "Best Automated Home" and "Best Technical Design: Home Theater" categories, AV Works provides home automation options for every home type, lifestyle, and budget. From commercial projects to residential, AV works pushes the industry on innovation. Clare appreciates working with a forward-thinking company that prides itself on utilizing the newest, quality products. "As one of our earliest adopters, AV Works currently has over 150 Clare smart home systems installed", said Delia Hansen, Clare's VP of Distribution Sales.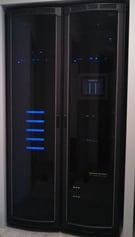 When asked why AV Works chose Clare as their smart home solution, Chris Underschultz responded, "We chose Clare for the scalability and ease of use of the product, intuitive App, cloud-based programming, and their support model. We can offer products to fit any budget, from entry level to custom homes. We really like the consistency and ease of use with the ClareHome App. We used to be handcuffed with intense programming and service calls with other automation systems."
As to how their business has been impacted by Clare, "We have been able to provide a more reliable and stable product to our clients, with remote programming and support, we have reduced the amount of van rolls and service call outs – saving us money", said Underschultz. "Clare's technical support team has been top-notch, always there to help, including their willingness to assist us on developing new drivers to integrate various products."
"I've worked with Chris and his team for a long time", says Hansen. "If there is anyone in the Alberta, CA area or abroad that can get the job done, it's AV Works". Hansen applauds their dedication to providing a quality service, "There's a reason they keep winning at CEDIA. These guys are passionate and good at what they do - like really good."
AV Works currently services many major builders including Veneto Homes, Cami Custom Homes, Canterbury, C-Bros, Aves Development and many more.
To learn more about AV Works Inc., visit www.avworks.ca.
Wish to have your company featured in our dealer spotlight blog?
Feel free to reach out to our marketing team: marketing@clarecontrols.com