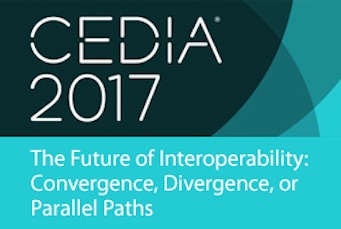 This year at CEDIA 2017, Clare's CEO, Brett Price will be speaking at a panel discussion on the Future of Interoperability: Convergence, Divergence, or Parallel Paths.

More and more smart products are entering the market, with cloud integration rather than local integration. This session addresses how the shift to the cloud changes the competitive dynamics and impacts the CEDIA channel.
Clare is very active in leading the market with our cloud-to-cloud integrations, making the transition from cloud-to-local to cloud-to-cloud, completely seamless in the home automation and smart security segment. Come join us for this exciting glimpse into the future of smart home and security integrations.

Date: Thursday, September 7th
Time: 10:00am – 11:30am
Course Number: ESB0084
Room: 33 AB
CEU: 1.5
Session Type: CEDIA Training