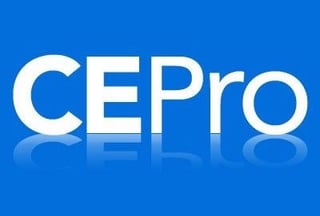 CE Pro contributor Julie Jacobson stopped by the Clare Controls booth at CEDIA 2017 and was impressed with the ClareHome App. Powerful, yet simple to use. After winning the CE Pro Best Award for the recently released Clare Video Doorbell, Delia Hansen, VP of Sales, was proud to also show off the industry's coolest user interface.

"Dealers were impressed with the powerful, seamless App that can be used to control cameras, lights, locks, audio, security, and so much more," said Hansen. The ClareHome App simply empowers users to:

Customize the App to fit your lifestyle.

Schedule just about anything: thermostats, lighting, security, and more!

Monitor your home to know when invited or uninvited guests have entered

Add devices to enhance your system, such as Amazon Alexa
Watch this video to see how Clare Controls can help homeowners experience a smart and secure home.



Click here to download the ClareHome App guide to learn more about installing and using the App.