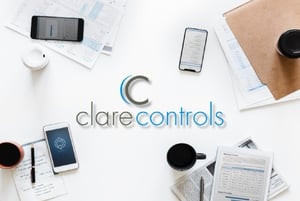 New to Clare? Our in-depth training programs cover every aspect of Clare Controls. We supply your business, sales staff, technicians, and staff with tools, resources, and knowledge to help them succeed in the crowded smart home industry.
As part of our continuous support to our partners, we have recently released Advanced training as an online feature. Access Clare Essentials and Clare Advanced training for free to learn about everything Clare related here:

Clare Essentials training provides our partners a complete overview of Clare's products, services, applications, install tools, and programs.
Clare Advanced training is a detailed breakdown of advanced features like Fusion, entertainment programming, troubleshooting, and more.
Ready to access Clare training?
Head over to our online training page for more information and to get started.
Got questions? Our inside sales team is here to help!
941.328.3991 ex:7049