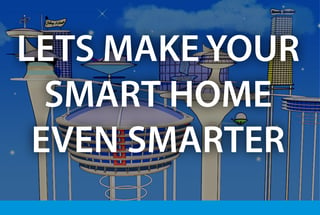 The Jetsons did smart home first in 2062. Did you know that you can already do the same with Clare? Not only can you control your smart home at the push of a button or by voice, you can easily create automations that do everything from turning on the lights for you, to setting the temperature when you unlock the door. Today, we'll guide you through the steps on how you can start automating your smart home.
Creating an automation is easy, and can be done through the ClareHome App. Don't worry about breaking anything as you can always edit or delete your automation. Before we get into the "how", lets look at "what" are automations.
Automation rules are similar to scenes, but occur automatically in response to an action. For example, I can have my garage lights turn on automatically (using a ClareVue Light Switch) when I open the door that's equipped with a contact sensor (Clare Window/Door Sensor). In another example, you can have your house doors lock when the alarm system has been armed.
Step 1: Navigate to the automations setup page:
Dashboard > Plus Icon > Configure > Automations


Step 2:
Create your "Do This" action.

This is the action that is performed when an event is triggered.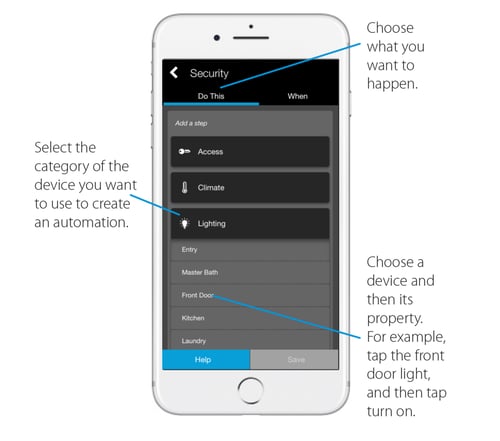 Step 3: Create your "When" action.
This is the event that triggers your "Do This" action.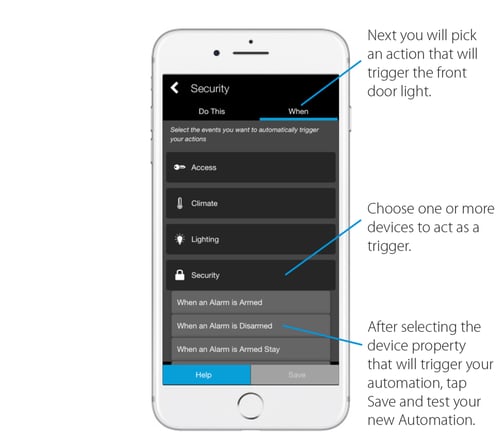 Promotion Code!
Expand your Smart Home! We've included a 10% OFF coupon code to purchase products on our website! Available only on
www.myclarehome.com
until
April 5, 2018.


---

Want to learn more about scenes, schedules, notifications automations, and more that you can do with our ClareHome App? Download our App Guide below: