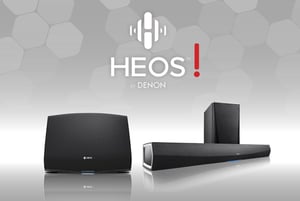 A recent HEOS update released by Denon may have duplicated your HEOS speaker icon in the ClareHome App.
Symptom
Non-functioning devices are indicated by a red ( ! ) next to the HEOS speaker icon in the ClareHome App space.
Temporary Fix
Open the My Devices page in the ClareHome App
Select the Music group from the list
Tap the "+" icon next to each of the duplicated devices
Open the Home page, the music icons which do not display the red ( ! ) are the working devices
Long Term Fix
Denon will be releasing an update to reverse the issue sometime in the next week and the unusable icons will be removed over the next two to three weeks.

We sincerely apologize for any inconvenience this may have caused.
---
Questions?
We're here to help!

US: 941.315.2273
CA: 844.360.4816
help@clarecontrols.com
Mon-Fri: 8 am to 8 pm EST