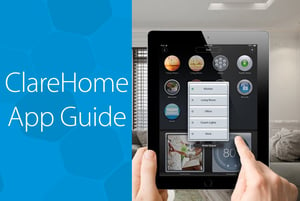 Our ClareHome App Guide was designed with you in mind! Did you know you can create a custom space just for your kids? Ever wonder how you can add devices, or how to create a custom scene? All this and more is covered in the ClareHome App Guide. Be sure to download your copy today.
---
Related Blog: 5 ClareHome App Hacks You Should Be Using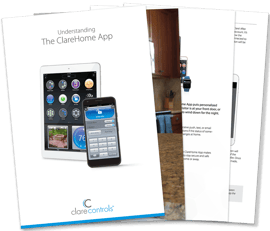 The ClareHome App
Available for iOS devices and Android phones, the ClareHome App puts personalized control of your smart home at your fingertips.
Stay Connected
Know when a visitor is at your front door, or lock up and get your home ready for the night by running a goodnight scene.
Feel Safe, Worry Less
Using the ClareHome App makes it simple to stay secure and safe while at home or away.
Remain In Control
Not at home? No problem. View live status of your smart home from anywhere in the world.
Expand your home with our range of easy, DIY devices from MyClareHome.
Unleash your creativity and bring your home to life.