This update brings several important improvements and features, including our new smartphone and tablet widgets!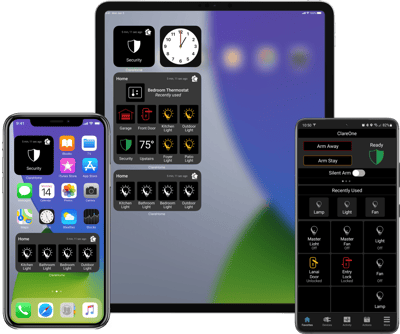 The ClareHome app has received an important new update that brings performance improvements, features, and a new way of controlling your smart and secure home with the use of smartphone and tablet widgets! Additionally, we have several important bug fixes and improvements. Let's break it down.
What's New:
---
Improved Performance
Performance and Reliability:
This update significantly improves the connection speed between the App and ClareOne Panel. This is especially notable when you are connected to the same local network as the ClareOne Panel. Not only is the app more responsive and faster to load, several minor bugs experienced by some users have been resolved, significantly improving reliability on iOS and Android devices.
Users will be able to quickly access their favorite device and scene controls quicker, especially when using the new smartphone and tablet widgets.
---
Improved User Experience
Smartphone and Tablet OS Widgets: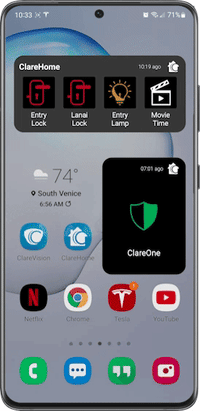 The long awaited feature is now here! Users can now add custom widgets to their iOS and Android smartphone which will allow them to instantly access and control their favorite devices without having to navigate the ClareHome App. This feature isn't limited to device control either; users can add anything from lights, locks, thermostat, security, garage, scenes, and more to their custom widgets.
Simply tapping on the icon will instantly open the ClareHome App and allow you to control your desired device or service.
Users can select between four pre-configured arrangements of widget tiles to add to their smartphone or tablet device:
1x2 that allows you to add and control 1 device (Android)
2x2 that allows you to add and control 1 device.
2x4 that allows you to add and control 4 devices.
4x4 that allows you to add up to 8 devices and displays 1 recently used device.
Related Article:
How To Add a ClareHome Quick Access Widget on Apple iOS Devices
How To Add a ClareHome Quick Access Widget on Android Devices
IMPORTANT:
This feature requires iOS 15 or later.
---

ClareHome App Favorites Page Widgets:
We have big plans for the ClareHome App and this is the first step in its evolution. This update introduces the first stage of our new customizable widget. Users can now add special widgets that spans the width of the app screen, giving them more information on the status of their smart home and security features and instant controls without having to open any new screens.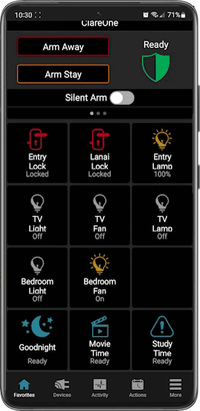 Security Favorites Widget: Instantly control arm and disarm settings, silent arming, view zone status, and access the new panic screen by swiping the screen left.
Thermostat Favorites Widget: View the temperature status and adjust climate settings using the new thermostat favorites widget. Users can switch between different climate functions by swiping left and right on their widget.
Favorite Scenes Widget: Users can create a scene widget which can be placed in different sections of the Favorites page. The widget will load in all of the customers scenes that can be swiped between different pages.
Recently Used Favorites Widget: A new widget category is available that will always display the last three used devices or scene controls.


Related Article:
How to Add a Favorites Widget in the ClareHome App
---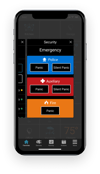 Emergency Controls:
In the event of an emergency, users can quickly access a new Emergency screen. Tapping any of the buttons will instantly alert their ClareOne Panel. Panic controls are available for Police, Auxiliary, and Fire services which will sound an alarm when tapped.
---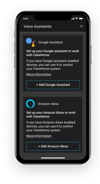 Voice Assistant Setup:
Getting started with Google Assistant and Amazon Alexa setup has been simplified and made easier straight from the ClareHome App. Simply tap on the Settings Menu and select Voice Assistants to get started.
Voice Assistants through Google Home or Amazon Alexa supported speakers and devices can help users control their Clare smart home and security system using voice commands. Controls support locks, lights, climate, scenes, and security. Once your voice assistant is configured, using it is extremely easy. Try out any of the basic commands below or a variation of them.
"Alexa... turn on the living room lights!"
"Hey Google... launch my Party Scene!"
Additional Bug Fixes and Improvements:
This update also features several bug fixes, reliability improvements, security enhancements, and other minor improvements.
---
Last Updated: 03/10/2022