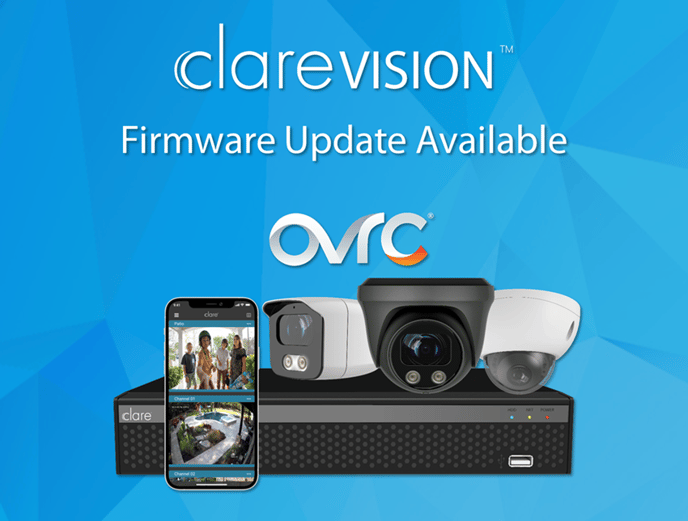 New firmware has been released for ClareVision NVRs in preparation for the release of our next generation ClareVision App. The new firmware adds native OvrC support, Control4 SDDP support, performance improvements and bug fixes, and support for upcoming features in the next weeks release of the new ClareVision app for ClareVision NVRs.
What's New:
---


OvrC Support:
OvrC is now natively supported by all ClareVision NVRs! Dealers can now add a customer's NVR to their OvrC account, allowing them to remotely monitor the status of their customers NVRs, reboot, manage settings, and troubleshoot issues without having to travel onsite.
While OvrC support is only available for ClareVision NVRs at this time, look for a future update to ClareVision IP Cameras for native OvrC support.
---


SDDP Support:
SDDP is now supported for all ClareVision NVRs, allowing dealers to automatically discover and add ClareVision NVRs to their Control4 project. This update is further supported by the newly released combined camera and NVR driver. You can learn more about this driver HERE.
---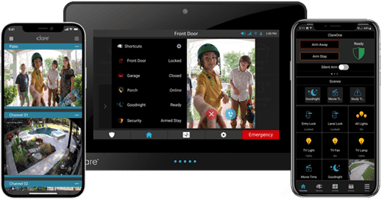 Next Generation ClareVision App Support:
Next week, we will be releasing a new ClareVision app that features a completely redesigned user interface. End users can look forward to a new waterfall screen which will display all their cameras live upon launch. In addition to several new features, the new app will support upcoming surveillance products such as a next generation video doorbell, PTZ camera, improved smart analytics, and more.
New live waterfall screen
Additional user-managed settings
Improved user interface
Various performance improvements
Simplified controls
Bug fixes and performance improvements


---
Bug Fixes and Performance Improvements:
The new update resolves a couple of bugs experiences by some users and helps improve performance and stability. Bug fixes include:
Resolved an issue that prevented NVRs from automatically entering daylight savings time.
Resolved an issue that could falsely alert human body detection.
---
How will end users get the update?
Using the ClareVision App:
End users that have their NVR connected to their ClareVision app will be prompted to automatically update their firmware.
Using the NVR Web Console:
Dealers can connect to an NVR using the web console and navigating to Configuration > Maintenance > select Manual Upgrade or Online Upgrade.
Manual Upgrade: Download and install the firmware from the Firmware Database.
Online Upgrade: Tap the Check button to have the NVR download and install the latest firmware automatically.
---
Last Updated: 07/19/2022