Clare Products and Services FAQ's:


What is ClareOne?

ClareOne is our flagship home automation and security platform which consists of the ClareOne Wireless Security and Smart Home Panel and various security sensors and detectors. The panel is used for managing smart home devices, scenes, automations, schedules, security, and viewing live surveillance video.
Supports Wi-Fi, Ethernet, Z-Wave, 433MHz radio for security sensors, and LTE radio for emergency cellular reporting.
Projects are set up using FusionPro dealer backend tool.
End users can access and control their ClareOne system using the ClareHome App.
---
What is FusionPro?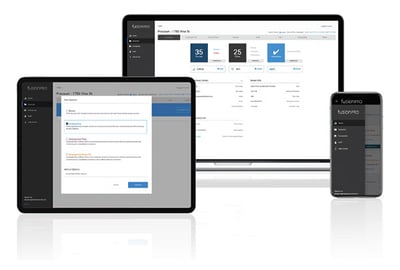 FusionPro is your complete dealer backend management tool designed to help your business succeed with Clare.
Managing your company profile and staff.
Set up, manage, and troubleshoot projects.
Configure ClareOne Panels and devices.
Set up central stations and monitoring services for projects.
---
What is ClareVision?

ClareVision is designed to give dealers a one-stop video surveillance solution that addresses all your projects unique needs. From cameras to NVR's, ClareVision features a wide range of surveillance products which fall under our Value and Performance series product lines.
ClareVision products are NDAA compliant and ETL listed.
Cameras can be used standalone with only an on-board micro SD card or included as part of a multi-camera setup with an NVR.
Can be added to your customers ClareOne or Control4 project.
Works with LUMA, Clare Video Plus, and other ONVIF compliant surveillance products.
Users can access their ClareVision cameras and NVRs using the ClareVision App.
---
What are the Mobile Apps?

Clare offers two mobile applications for users to manage their intelligent home experience.
ClareHome App:
This is the primary home control application for smartphones and tablets that is available on Android and iOS. The app gives end users total control over their intelligent home, this includes:
Controlling the ClareOne panel security arming and disarming
Manage smart devices devices such as door locks, garage, thermostats, lights, and more.
Viewing event logs and recent activity.
Manage access to users and guests.
Create custom scenes, schedules, automations, and notifications.
View cameras by seamlessly switching to the ClareVision App when clicking a video feed.
ClareVision App: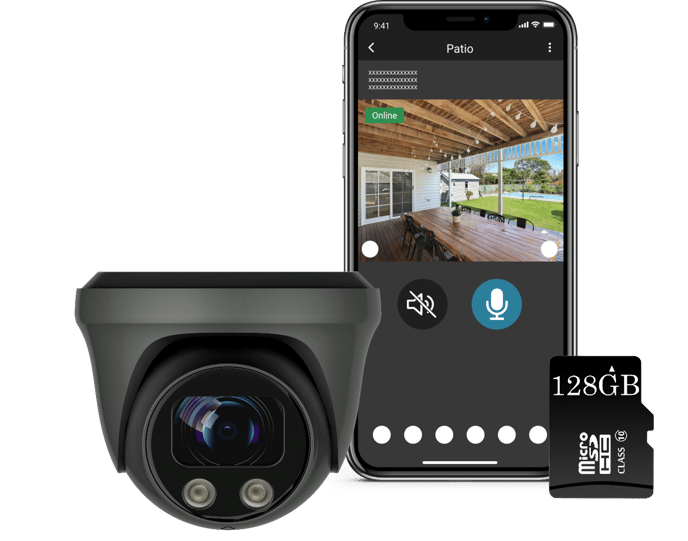 This app is available on smartphones and tablets for both Android and iOS. The app allows users to view their ClareVision surveillance equipment regardless if they have a ClareOne system or a standalone surveillance system.
View live video.
Playback recordings and and events.
Set up alerts.
Manage basic settings.
---
What is Snap One?
Clare products are sold exclusively through the Snap One store. You must be an authorized Clare dealer to purchase ClareOne products. You can access the ClareOne store HERE and view Clare our products HERE. The Snap One store is your central location for all home technology products and services designed to help you on your dealer journey.
---
What is Control4?
Control4 is an exclusive brand of Snap One designed for advanced custom projects which may have special requirements such as home theaters, advanced automation solutions, custom audio, etc. ClareOne works hand-in-hand with Control4 to allow for monitored security and home automation control. Click HERE to learn more about Control4.
---
What is the Help Center?
The Help Center is our database for hundreds of troubleshooting articles, release notes, guides, how-to articles, videos, and other documentation. The Help Center features an extremely easy and powerful search engine to get you the answers you need. You can use the search feature search for topics such as, "how do I install a ClareOne Panel", or "how do I add a Luma camera to a ClareVision NVR". You can access the Help Center HERE.
---