Integrating HDMI and HDBaseT Switches into a Crestron Project Product Bulletin
Introduction
The Clare Controls CM-MT Series Switcher module lets you integrate the following Clare Controls HDMI and HDBaseT matrix switches into your Crestron project.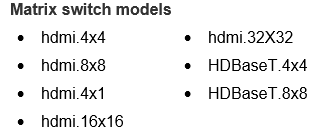 Supported hardware
This module works with any 2-series or 3-series processor that supports serial ports.
Configuration
To integrate the switcher into your Crestron project:
1. Start your Crestron SIMPL Software, and then click File/Import Archive Program.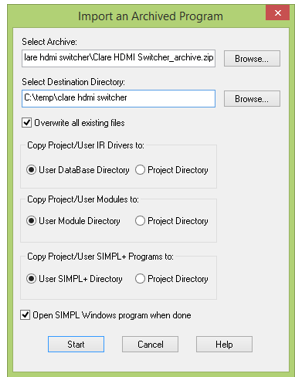 2. In the Select Archive field, browse to directory where you placed your module file to select and import it. Click Start.
3. Open or create a working Crestron project, and then drag the module into the Logic folder.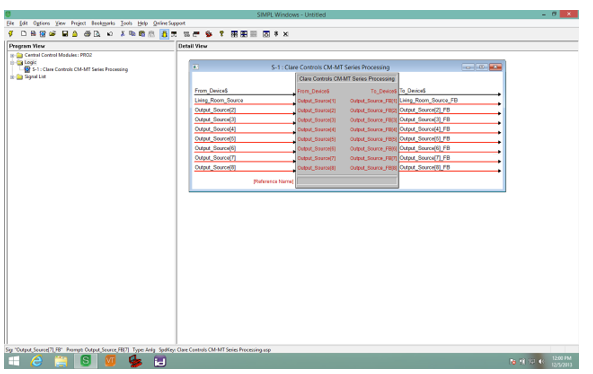 4. Double-click the new module, and then configure it for your project.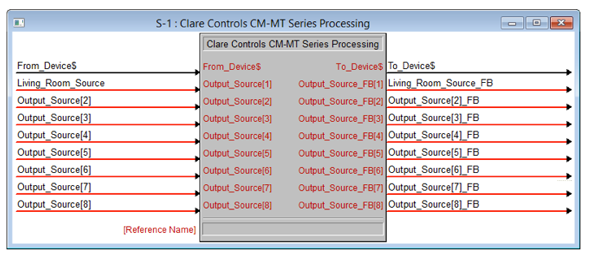 5. Next configure the serial settings for your project, as shown below.
Baud: 9600
Data bits: 8
Stop bits: 1
Parity: N
Handshaking: None
Cable type: straight though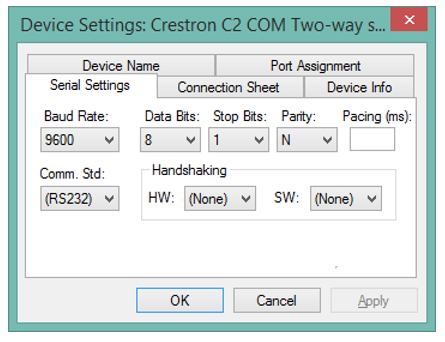 6. Save your settings.
Full PDF - Integrating HDMI and HDBaseT Switches into a Crestron Project Product Bulletin (DOC ID 385)