Where do I find the UUID on an Installed Camera
If you camera is already installed and you need the UUID for setup - follow these instructions.
Let's say you are being called out to configure cameras that have already been installed and no one wrote down the UUID you need for the password. There are two simple methods for retrieving the UUID without getting a ladder out and going to each camera
Method 1: Cameras are Stand-Alone on the LAN
Launch the ClareVision App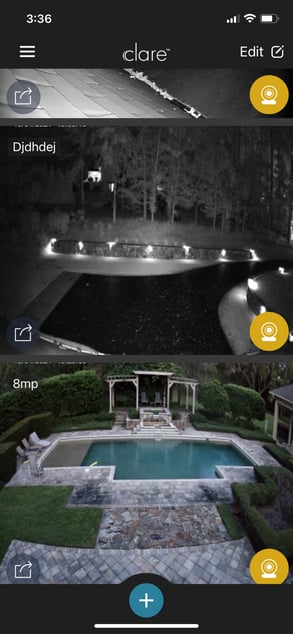 Tap the 'Plus' sign and you will be presented with the three options shown below.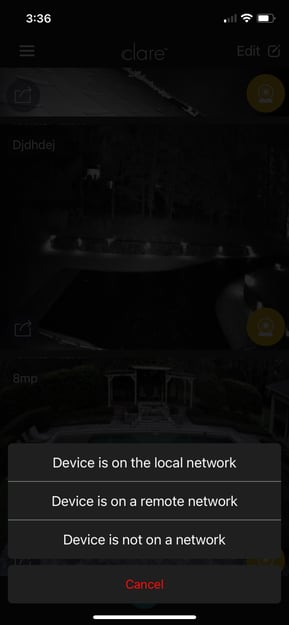 If you tap device is on the network, the app will scan the LAN for any ClareVision cameras and present them in the following screen.
There you have all ClareVision cameras attached to the LAN with the UUID (needed for the default password) and the IP address of the camera. You can now log into the camera your browser using the IP address and the first 6 digits of the UUID as the default password.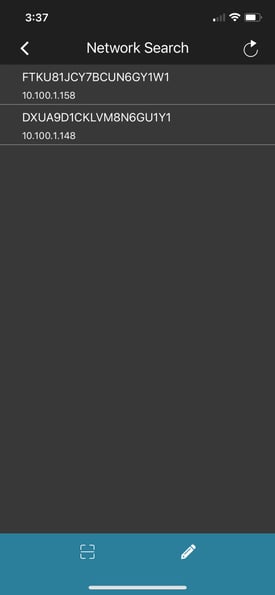 Method 2: Cameras are on the NVR
This is even easier. Log into the NVR, change the password as requested. When you do so, all attached cameras will have their UserID and password set automatically to the UserID and password of the NVR.
If you want to change the UserID and password of the NVR, you do so under the Configuration tab System/Users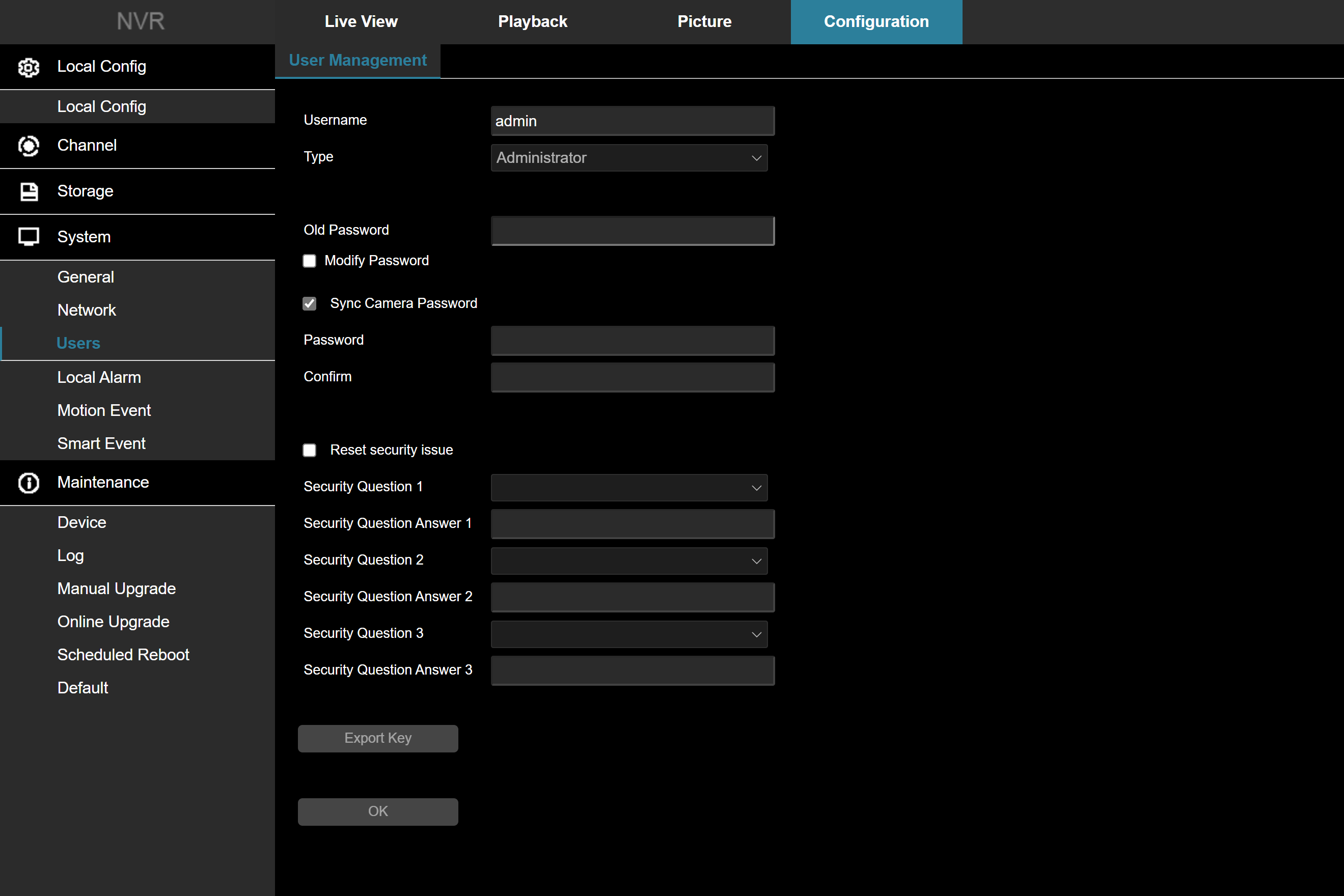 Check the "Sync Camera Password" box and password will change on all attached ClareVision cameras whether on the PoE ports or the general LAN when the NVR password change is accepted.
Note:
The camera password sync feature works with ClareVision cameras only. It does not work with attached ONVIF cameras (e.g. Luma, Hikvision etc)
Last Updated: 10/06/2021