Introduction
ClareVision Plus cameras are preconfigured to record motion out of the box. To get recorded files you must insert and format an SD card. Follow the below steps to set your ClareVision Plus camera to record to the SD card.
Note: We do not recommend continuous recording to an SD card due to their limited read/write capabilities and storage space.
Configuring motion detection
Motion detection is a feature in which the camera records video when motion occurs in the surveillance scene.
To modify the motion detection area:
1. Enter the motion detection settings interface.
Configuration > Events > Basic Event > Motion Detection
2. Verify that the Enables Motion Detection checkbox is selected.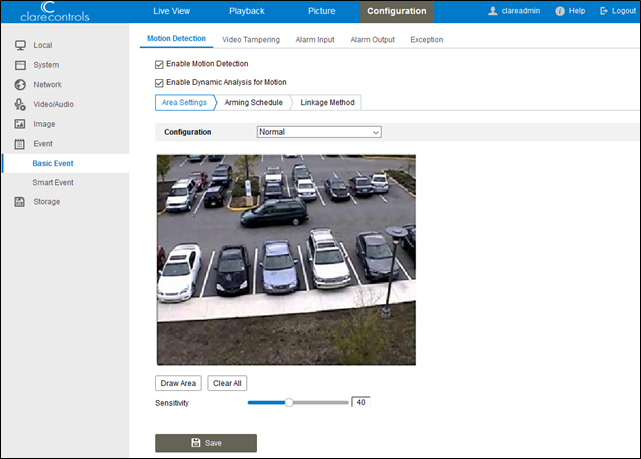 3. Click Draw Area, and then click and drag the mouse on the live video image to draw a motion detection area. Once clicked, the Draw Area button becomes the Stop Drawing button.
4. Click Stop Drawing to finish drawing.
– or –
Click Clear All to clear all of the areas and draw a new area.
5. Adjust the Sensitivity slider to set the motion detection sensitivity.
Managing the SD card
Format the SD card to enable recording and rewriting ability.
To configure the SD card:
1. Insert the SD card into the camera.
2. Browse to the HDD Management interface.
Configuration > Storage > Storage Management > HDD Management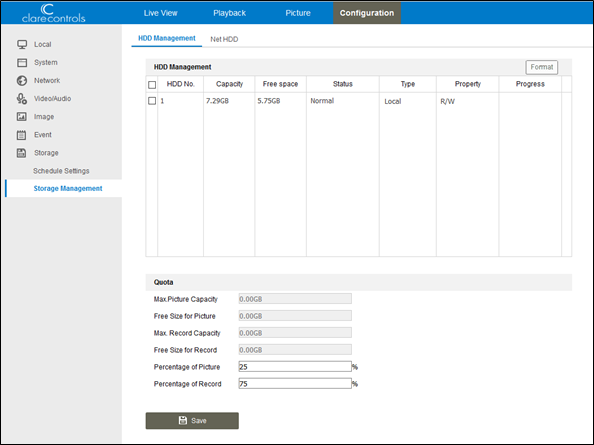 3. If you modify any quota information, click Save.
4. Select the SD card's checkbox, and then click Format.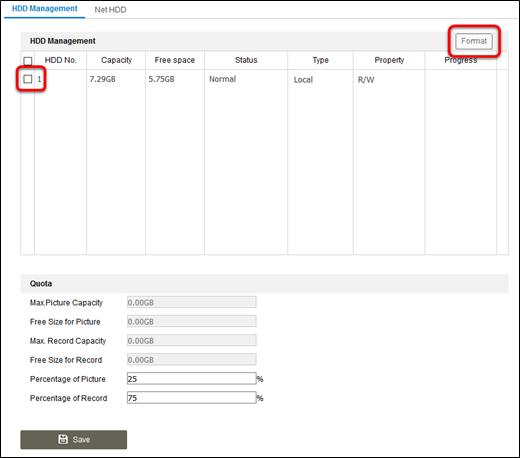 Set the SD card to rewrite over old data.
To enable SD card rewrites:
Note: If you do not enable overwrites, the SD card will fill and not record new footage.
1. Browse to Record Schedule.
Configuration > Schedule Settings > Record Schedule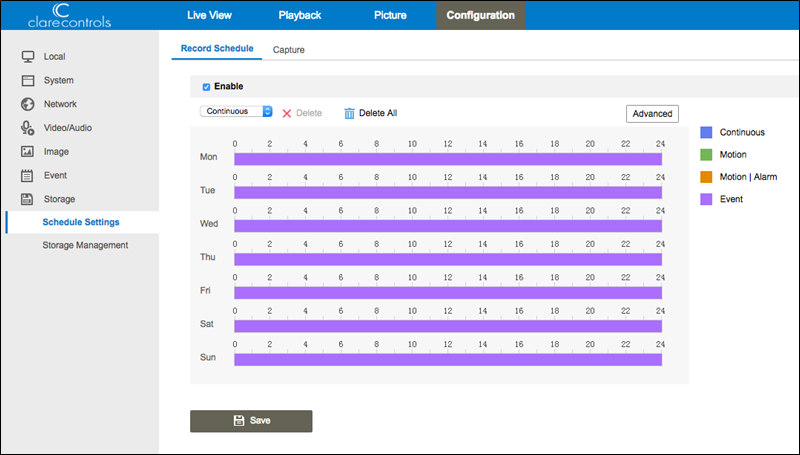 2. Click Advanced.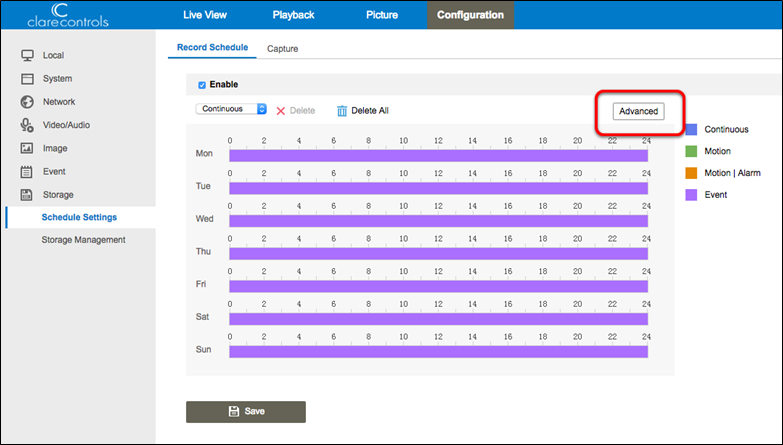 The Advanced pop-up displays.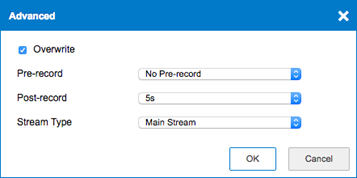 3. Select the Overwrite check-box, and then set the Pre and Post record settings.
4. Click OK, and then click Save.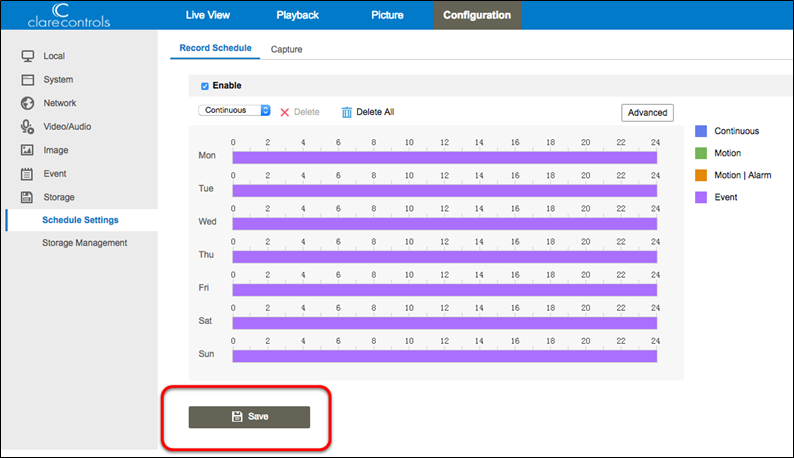 Full PDF - ClareVision+ SD Card Motion Record Settings Product Bulletin (DOC ID 1443)