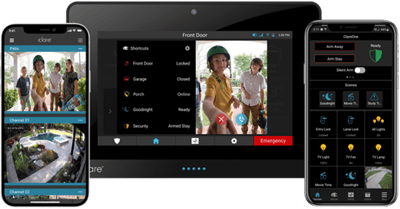 We have released the next generation version of the ClareVision app available for download by all end users. The app can be downloaded through the app store for both iOS and Android devices. The new app introduces several important new features, bug fixes, optimizations and performance improvements, and lays the groundwork for upcoming Clare products. Let's look at what's new.


Download the ClareVision App Guide
---
What's New: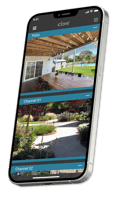 Live Waterfall Home Screen
The home screen has been replaced with a new 'waterfall' page that displays all connected cameras live. Users no longer need to individually tap on a camera feed to view their cameras. As the user scrolls through their available video feeds, each camera will begin to play live.
---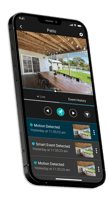 Drag and Drop Customization
Users can easily change the order of their cameras by entering Drag and Drop mode. For those who have many cameras, they can now enter a new grid mode which will display more cameras on the live screen. Perfect for systems that feature NVRs with many connected cameras.
---
Improved Event Playback
Users can enter a new focus mode when tapping on a camera feed to view important information such as Event History, filter by event types and date, and view playback.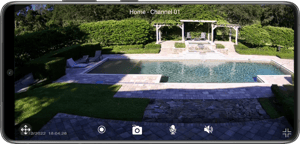 ---

More User Controls and Settings
The app features additional individual camera settings, allowing users to change the orientation, video streaming resolution, LED light intensity for Color at Night cameras, notifications, and more.
---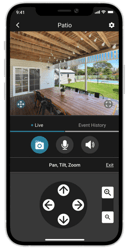 Next Gen Ready
The app lays the groundwork for future improvements and exciting new features. Additionally, the app will allow us to introduce several new upcoming products including a new video doorbell! Stay tuned for more info!
---
Bug Fixes and Improvements
With this release, we have addressed several bugs and helped improve performance and reliability to support the new live waterfall screen.


---
Last Updated: 08/15/2022