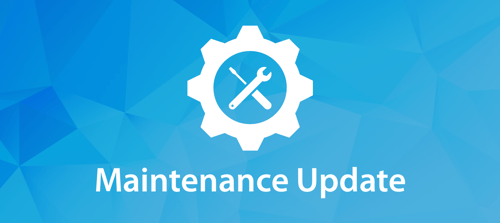 Summary:
We will be releasing a maintenance update for all ClareOne systems which help improve reliability, system performance, and addresses several known bugs. Included with this update is support for additional Wattbox IP Controllers.


---
What's New:
ClareOne Panel Reboot Reliability Improvements:
The reboot process for the ClareOne Panel has been improved, making it more robust and reliable during an update or when performing a general system reboot.


Improved Trouble Condition Annunciations:
Trouble conditions will no longer repeat after being silenced.


Enhanced Alarm Siren Performance:
When an alarm siren is triggered and the Panel is rebooted, the alarm siren will continue to sound after after the reboot cycle until silenced.


Create Actions with Fisheye Camera:
Users can now create actions to use with a fisheye camera which can trigger lights or other smart devices the moment motion is detected by a fisheye camera.
Additional Bug Fixes and Improvements:
Resolved an issue in the sensor walk test where sensors that were previously tested would change to not tested on the ClareOne sensor test screen.
Panic Pendant and Keyfob now correctly displays the low battery indicator on the ClareOne Panel trouble condition list.
Bypassed zones correctly display their status and open/close state.
Fixed an issue that would cause a siren test to not function when in the ClareOne Panel setup wizard.
Improved dealer branding reliability when uploading a custom branded screen.
Sensor supervisory management and trouble conditions have been improved, making them more robust and reliable.
Enhanced dynamic indications are now in place for all sensors, improving sensor strength and making the battery status more dynamic.
Genie Garage Door status has been enhanced for all child devices.
Improved Automate Shades displayed status in the ClareHome App.
Removed an error that could be shown when adding MyQ from the ClareHome App.
---
New Driver:

Wattbox IP Controller Support Expanded:
We have expanded driver support for additional Wattbox IP Controllers. Users can now add their 150, 250, and 800 series outlet controllers for use in the ClareHome App and ClareOne Panel.
Users can even include their Wattbox outlets as part of an automation. Remotely reboot a connected router, control hot water devices, or any other AC powered device from the comfort of their ClareOne system.
---
Last Updated: 09/20/2022