Introduction
The Clare Video Doorbell Camera is added to your ClareHome automatically when using the ClareVision Plus app. Use this product bulletin to supplement the doorbell camera's instructions.
Note: You will need access to the ClareVision Plus app, the Clare Video Doorbell Quick-Start Guide, and the ClareHome app.
To add the Clare Video Doorbell to ClareHome:
1. Follow the ClareVision Plus app and the Clare Video Doorbell Camera Quick-Start Guide to start adding the camera.
Note: When you add the camera, it must be connected to the same network as your CLIQ controller (2.4GHz only).
2. Once the camera is on the network, the camera is immediately auto-discovered in your ClareHome project and configured with the default password Secure7519. This is now the default password for the camera.
3. Once the camera is auto-discovered, an error message displays in the ClareVision Plus app.

Note: This message displays because the ClareHome app has already activated the camera. This is a known issue and is being worked on.
4. Click Cancel, and then click the back arrow <.
5. A second pop-up displays, click Exit.

6. Return to the main screen and rescan the camera. There are no more errors and the camera is added to your account.
7. Continue following the quick-start guide's directions.
8. Verify that the camera added successfully, access the ClareHome app and browse to the camera's live view.
Settings > CCTV > Clare Video Doorbell Camera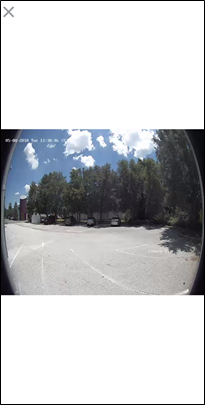 Full PDF - Adding a Clare Video Doorbell Camera to ClareHome Product Bulletin (DOC ID 1600)