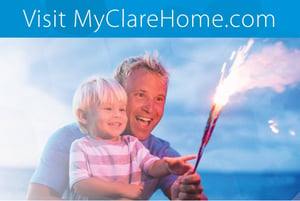 Expand your smart home with 15% OFF your entire order using promotion code 15FOUR4 at checkout! Easily add lighting to your kids room, or a smart lock to make sure your home is safe and secure this holiday. Additionally, we have released new firmware for all Clare Video Doorbell owners, read more below.
If you currently own a Clare Video Doorbell, we highly recommend that you update the firmware as it includes important bug fixes and updates. Updating the doorbell firmware is quick and easy, and can be done from your ClareVision Plus App! Here's what's new in the update:
Digital audio is distorted and quiet
Doorbell SD card status displays as "Not Initialized" after being "Normal" prior
Motion notifications being received only when two-way audio is enabled
Doorbell announcing "Connection Failed" before connecting to the App
Doorbell a blue light when failing to register in the Cloud
The recording bar displays the incorrect storage capacity
---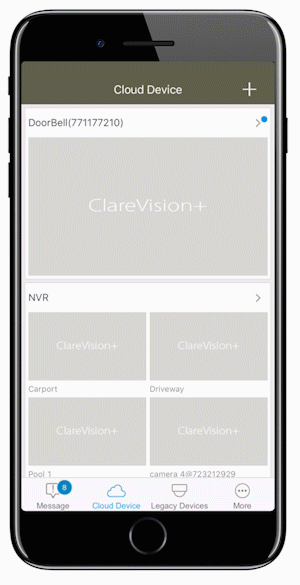 HOW TO UPDATE DOORBELL FIRMWARE:
Access the ClareVision Plus App
Tap on the blue dot next to the Clare Video Doorbell Camera's name
Scroll down to view the Device Version, and then tap the blue dot
Tap Upgrade
Tap Upgrade Now to confirm the upgrade
Have questions?
ClareCare Homeowner Support:
US: 941.315.2273
CA: 844.360.4816
help@clarecontrols.com
Monday-Friday: 8AM to 10PM EST


Expand your home with our range of easy, DIY devices from MyClareHome.
Unleash your creativity and bring your home to life.