Introduction
The ClareHome app allows you to add Clare Controls compatible Z-Wave, auto-discoverable, and Alexa devices to your smart home project.
Compatible devices
Clare Controls compatible access, CCTV, Climate, lighting, music, sensor, and water devices can be added using the Install Assist App. See the following for compatible devices.
Access
Access devices control entry to the home. Access devices include door locks and garage doors.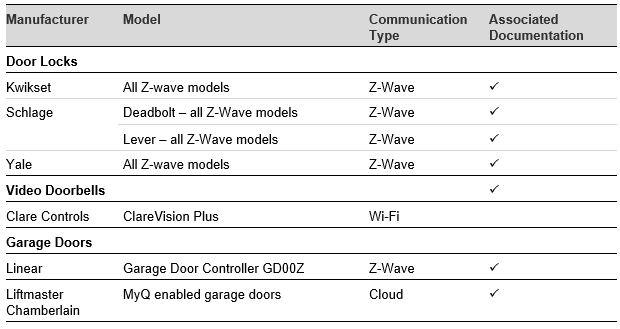 ClareVision Plus cameras
ClareVision Plus is the Clare Controls CCTV line. It has a robust variety of cameras, designed with users and situations in mind.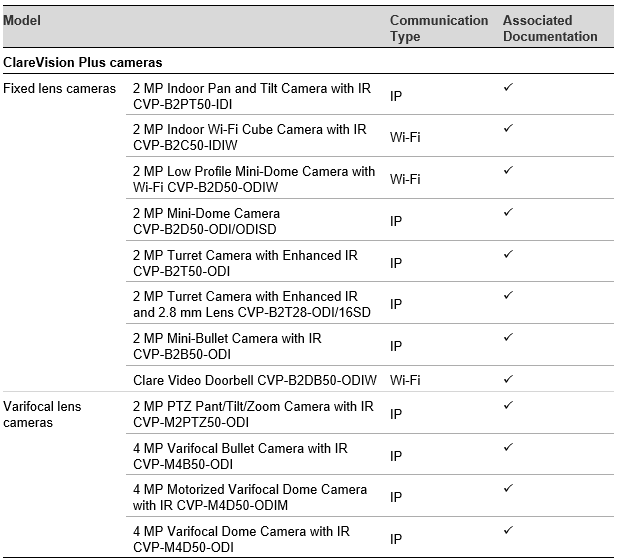 Climate
Climate devices monitor and control the temperature and environment in the home. Climate devices include thermostats.

Lighting
Lighting devices control the lighting functions of the home. Lighting devices include dimmer, switches, outlets, and keypads.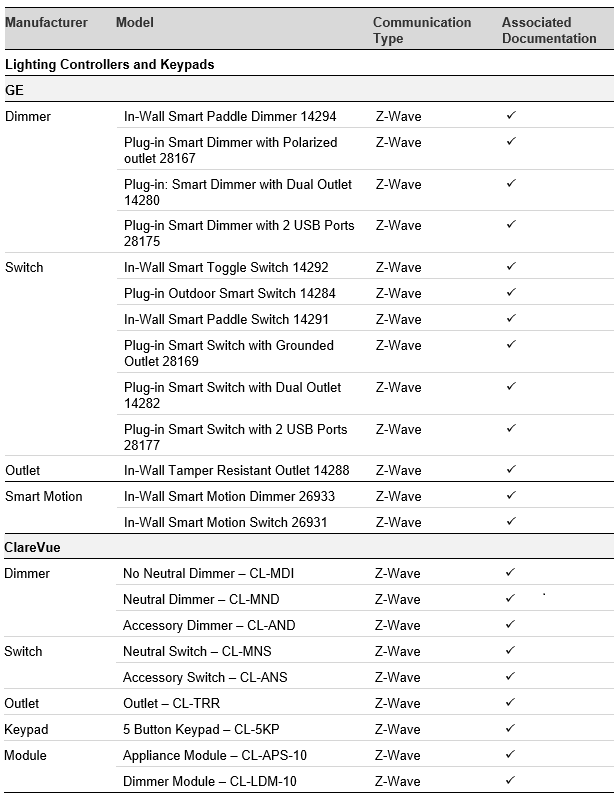 Music
Clare Home auto-discovers Heos and Sonos music devices.

Sensors and Water Devices
Sensors and water detection devices are added to ClareHome through Z-Wave and monitor doors, windows, drains, and other areas around the home.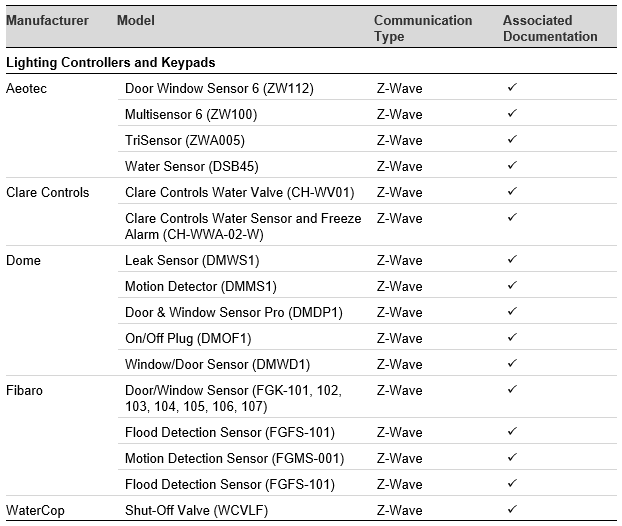 Voice integration
Voice integration devices control other ClareHome compatible devices in the home.

Full PDF - ClareHome Compatible Devices List Product Bulletin (DOC ID 1800)