Current Basic Integrations
Here, you can find the list of current Clare supported devices. All devices listed below do not require Fusion configuration and can be added/configured using the ClareHome app.
Don't see an integration you're looking for? Submit an integration request here.
Locks
Deadbolt locks
August - More information

Danalock - More information

Kwikset - More information

Schlage - More information
Note: The Be369, BE468NX, and BE469NX have been manufacturer discontinued - 12/2018.

Yale - More information

Assure SL - YRD256
Real Living Touchscreen Keyfree - YRD120
Real Living Touchscreen Keyed - YRD220
Real Living Touchscreen Keyed - YRD226
Real Living Keypad Keyfree - YRD110
Real Living Keypad Keyfree - YRD210
Real Living Keypad Keyfree - YRD216
Real Living B1L Push Button - B1L
Real Living T1L Touchscreen - T1L
Lever locks
Kwikset - More information

Schlage - More information

Garage Door Controllers


Thermostats

Honeywell - More information (Lyric, TH8320ZW, WiFi)

Z-Wave Thermostat Honeywell - TH8320ZW
T6 Pro Z-Wave Thermostat - TH6320ZW2003
TCC Wifi Thermostats - TH9320WF
TCC Wifi Thermostats - TH8320WF
TCC Wifi Thermostats - TH8321WF
TCC Wifi Thermostats - RTH-8580WF
TCC Wifi Thermostats - RTH9580WF
TCC Wifi Thermostats - RTH6580WF
TCC Wifi Thermostats - TH6320WF1005/B
Lyric Round - RCH9310WF
Lyric T5 Wifi - RCHT8610WF2006
Lyric T6 Pro Wi-Fi - TH6220WF2006/U
Honeywell - 63202W2003
Aprilaire - More information (8800, WiFi 8800)

Aprilaire Wi-Fi Thermostat - 8810
Aprilaire Wi-Fi Thermostat - 8820
Aprilaire Wi-Fi Thermostat - 8830
Aprilaire Wi-Fi Touchscreen Thermostat - 8840
Lighting

Eaton

Eaton Wireless Switch, 15Amp - RF9501
Eaton Wireless Dimmer, AL Series - RF9601
Eaton Wireless Switch, 8A - RF9518
Eaton Z-Wave Plus Wireless Switch - RF9601D
Eaton Wireless Lamp Dimmer Module - RFLDM
Eaton Wireless Neutral Dimmer - RF9540
Eaton Wireless Incandescent Dimmer - RF9534
Eaton Wireless 1000W Neutral Dimmer - RF9537
Eaton Wireless 1000W Incandescent Dimmer - RF9536
Eaton Wireless Neutral Dimmer - RF9640-N
Eaton Wireless Receptacle - RFTR9505
Eaton Wireless Appliance Module - RFAPM
Eaton Wireless Accessory Switch - RF9517
Eaton Z-Wave Plus Accessory Switch - RF9617
Eaton Wireless Battery Operated Accessory Switch - RF9575
Eaton Wireless Accessory Dimmer - RF9542
Eaton Z-Wave Plus Wireless Accessory Dimmer - RF9642-Z
Eaton Wireless 5 Button Keypad - RFWC5


GE 1000w Dimmer - 14299
GE Motion Switch - 26931
GE Motion Dimmer - 26933
GE Outlet - 14288
GE Toggle Switch - 14292
GE Toggle Dimmer - 14295
GE Plugin Switch - 28169
GE Plugin Switch - 28177
GE Plugin Dimmer - 28167
GE Plugin Dimmer - 14280
GE Plugin Dimmer - 28175
GE Outdoor Switch - 14284
GE Dimmer - 14294
GE Switch - 14291
GE Plugin Switch - 14282
GE Z-Wave Smart Fan Control - 14287
Security

Water and Irrigation
FortrezZ

FortrezZ Water Valve - WV-01

Z-Wave Sensors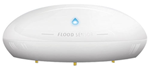 Fibaro MultiSensor - FGMS-001
Fibaro Door/Window Sensor - FGK-101
Fibaro Door/Window Sensor - FGK-102
Fibaro Door/Window Sensor - FGK-103
Fibaro Door/Window Sensor - FGK-104
Fibaro Door/Window Sensor - FGK-105
Fibaro Door/Window Sensor - FGK-106
Fibaro Door/Window Sensor FGK-107
Fibaro Flood Detection Sensor - FGFS-101

Aeotec Door/WIndow Sensor - DSB29
Aeotec Door/Window Sensor Gen5 - ZW120
Aeotec Door/Window Sensor Gen6 - ZW112
Aeotec Water Sensor - DSB45
Aeotec Water Sensor 6 - ZW122
Aeotec MultiSensor - DSB05
Aeotec MultiSensor - 6ZW100
Aeotec TriSensor - ZWA005
Aeotec Recessed Door Sensor - DSB54
Aeotec Recessed Door Sensor - ZW089

Dome Leak Sensor - DMWS1
Dome Motion Sensor - DMMS1
Dome Door/Window Sensor Pro - DMDP1
Dome Door/Window Sensor - DMWD1
Z-Wave Repeaters

DSD37
Range Extender 6 - ZW117
Audio

Sonos - Play One
Sonos - Play Five
Sonos - Play Bar
Sonos - Play Beam
Sonos - Playbase
Sonos - Connect
Sonos - Connect Amp
Sonos - Amp

Denon Heos - Heos 1
Denon Heos - Heos 3
Denon Heos - Heos 5
Denon Heos - Heos 7
Denon Heos - Heos Cinema
Denon Heos - Heos Bar
Denon Heos - Heos Link
Denon Heos - Heos Amp
Denon Heos - Heos Drive
Denon Heos - Heos SuperLink
Surveillance
ClareVision Plus (CVP) - More information (doorbell, cctv)
Voice

Alexa Echo
Alexa Dot
Alexa Spot
Alexa Show