Securing ClareHome with a System PIN Tech Bulletin
Issue
Home automation has been under scrutiny for its security. Once a ClareHome system is created and configured by a dealer, we recommend that the homeowner access their ClareHome account and change their system PIN.
Note: We recommend updating your system PIN after each time someone accesses your ClareHome account - for example, technicians, friends, guest.
Solution
Every ClareHome system has a default PIN of 1234. Update the PIN to ensure a secure home automation experience.
Note: Remember this PIN, it cannot be looked up. If a PIN is forgotten the home owner must contact Clare Care to have it reset.
To change a PIN:
1. Launch the ClareHome App, and then tap the Mega Menu icon.
The Mega Menu displays.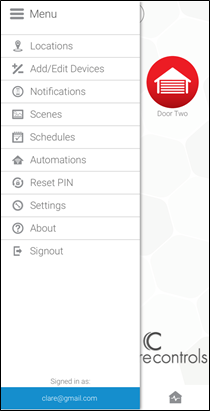 2. Tap Reset PIN.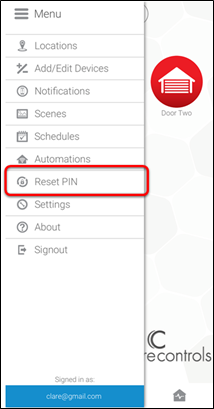 3. Enter the current PIN, and then enter and confirm the new desired PIN.
Note: The current PIN can be obtained from the technicians.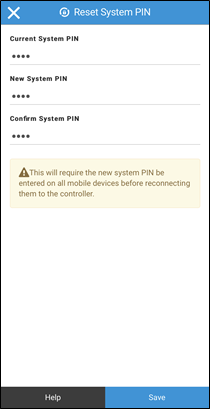 4. Tap Save. Securing ClareHome with a System PIN Tech Bulletin (DOC ID 1045)
Full PDF - Securing ClareHome with a System PIN Tech Bulletin (DOC ID 1045)