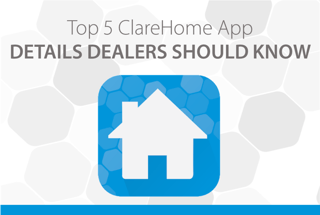 The ClareHome App is the most powerful smart home automation app in the industry. Here are 5 key details every dealer should know.
1.) Use 'Guest Mode' To Lock The Dashboard From Changes
The ClareHome App supports Guest Mode - a lock feature which restricts the icon dashboard from user tampering. For example, turn on Guest Mode on a guests tablet to keep them from accidentally deleting, re-aranging, adding or renaming device access icons. To access guest mode, tap the "+" icon from the home page, select the gear icon, and choose Advanced Settings. From here, you can switch guest mode on. You will need to know the projects pin to disable guest mode.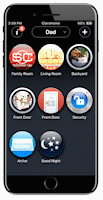 2.) Use "Spaces" For Different Users Or To Group Devices
Spaces can be accessed from the main home page. Use spaces to create unique dashboard pages for different users, or have all of your favorite devices grouped in the same space such as light dimmers and switches!
3.) You Can Create Scenes, Schedules, Notifications, And Automations
You can create custom scenes, schedules, notifications and build your own automations! You can even easily configure automations directly from the ClareHome App. For example, create an automation that turns on kitchen and living room lights if the security system is disarmed! To get started, tap the "+" icon from the home page, select Configure, and choose your desired option.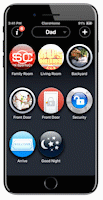 4.) Delete, Move Or Rename Icons From The Home Screen
You can organize the home page icons to your liking. Simply hold down a device or scene icon to launch the organize menu. Tap the red X to delete an icon, pencil to rename it, or hold and drag the icon to a different location.
5.) Access Multiple Projects From The Same Login
Some ClareHome users may have multiple homes, meaning multiple project locations. They can easily switch between projects in the ClareHome App without logging out. To switch locations, the user must be on-site and on the local Wi-Fi of their second project the first time they connect. Select the "+" icon from the home screen, tap the gear icon, and select the newly discovered location. The user needs to know the project PIN to complete connection.
Wish to know more? Visit our Clare Controls Knowledge Base for additional resources, technical documentations, how-to's and much more!